Rugby Championship: Joseph Tomane says 'no one bigger than Australian national team'
Joseph Tomane says the ban on James O'Connor illustrates 'no one is bigger than the Australian national team'.
Last Updated: 22/09/13 11:17am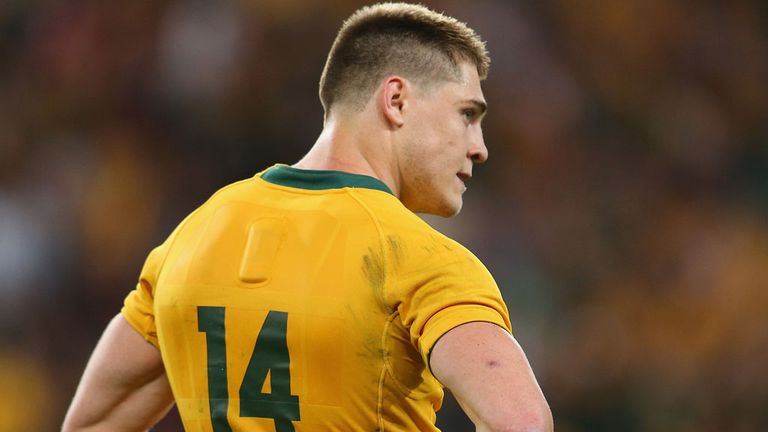 Tomane is a close friend of O'Connor who was dropped indefinitely by Australia's coach Ewen McKenzie following an incident at Perth airport last week.
The 23-year-old was escorted by police from the airport after being refused access to a flight to Bali because airline staff claims he was intoxicated.
It is the latest of a series of disciplinary incidents off the pitch for O'Connor who will definitely miss forthcoming matches against South Africa and Argentina.
Tomane, who played schoolboy rugby with O'Connor, said: "The whole of James's situation is really sad.
"I consider him a good friend of mine and he has all my support.
"But I guess it just goes to show that there's no one player bigger than the team.
"There are guidelines and whether the boys like it or not we're in the public eye.
"We have to act respectfully and be shown as good role models, to not only young children, but young adults as well, so we've got to make sure that we're on our best behaviour 24/7.
"I do hope that it gets solved quickly and hopefully for Australian rugby James doesn't leave and he's back playing where he should be."
O'Connor is also without a Super Rugby team after being dumped by the Melbourne Rebels.