QBE Internationals: Australia coach Ewen McKenzie disappointed with England loss
Australia coach Ewen McKenzie admitted his team had been punished for their second-half display against England.
Last Updated: 02/11/13 7:36pm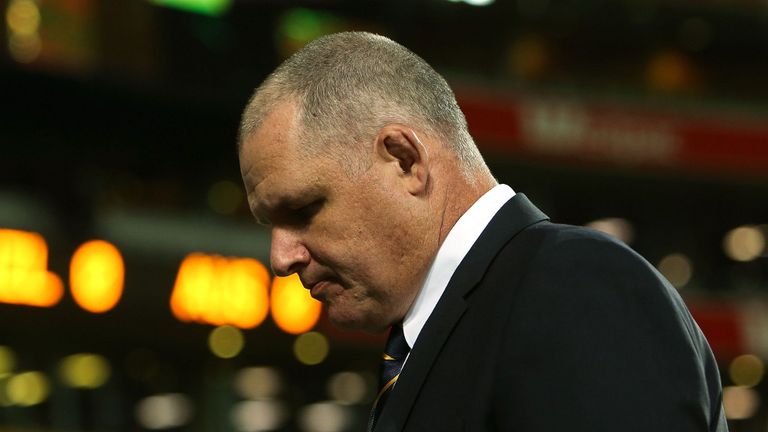 The Wallabies went in 13-6 in front at half time at Twickenham, but failed to get on the scoreboard in the second 40 minutes.
An increased intensity from Stuart Lancaster's side proved too much for the visitors, and McKenzie was disappointed that they could not handle the pressure.
"We didn't handle the second half as well as we would have liked. England squeezed us a bit at crucial moments and were able to manage the game," McKenzie said.
"I thought we did pretty well in the first half. We fought a 7-1 penalty count against us at the 35-minute mark, yet we led at half-time."
There were Australian concerns about England's opening try, which was started by a Brown break, although video replays appeared to show the full-back had his foot on the touchline.
McKenzie said that it proved to be a pivotal moment in the match, and was disappointed that the call wasn't made by the officials in such a big game.
"Obviously, it (England's first try) was flashed up on the big screen. That was a 90-metre turnaround and there is seven points at the end of it.
"Theoretically, we should have been having a lineout five metres out. You can't say those things don't have an impact on the game, but I guess that is the vagaries of rugby.
"You rely on these things, but in the end we will just look at the opportunities we had and the mistakes we made.
"The second one (England try) had the benefit of the TMO looking at it without the pressure of the moment. We can debate those things, it's like forward passes, there were a bunch of those too.
"We can debate those things until you are blue in the face. It's not going to change the outcome."