Australia's James Horwill keen to make his mark off the bench against France
Last Updated: 06/06/14 9:57am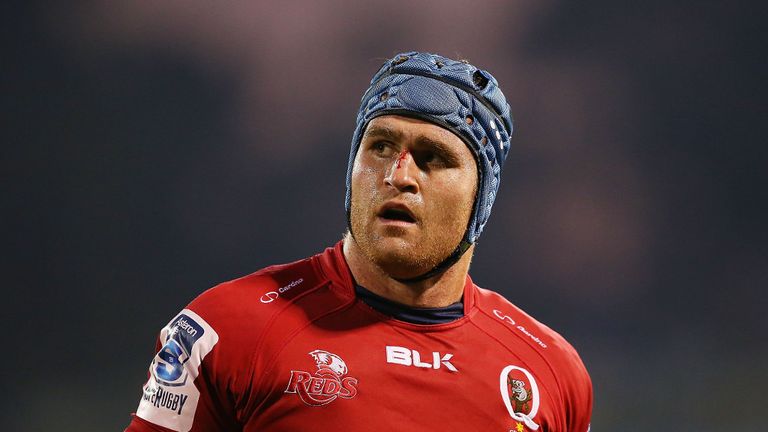 Australia lock James Horwill hopes to make an impact against France, despite slipping out of the starting line-up for Saturday's first Test.
Horwill, former captain of the Wallabies, helped secure the nation's first southern hemisphere title in a decade, but the 29-year-old has been left out of the side to face Les Bleus.
Former team mate at club level, hooker Stephen Moore, will lead Australia, while coach Ewen McKenzie has replaced Horwill with uncapped 24-year-old Sam Carter.
Horwill was a regular starter under former coach Robbie Deans, but admits he must adjust to a new role as an impact player off the bench."It's a little bit different but that's part of rugby these days," he said.
"It's different for me but I'm trying to do anything I can to help the team. Whatever impact I can make off the bench, I'll do to the best of my ability. I'll do everything I can.
Excellent
"You want competition. Ewen said that. Performance is king. Whatever chance I get, I want to perform well."
Moore has taken over the armband after amassing 91 caps for his country and Horwill backed the selection of this successor.
"I think Steve is an excellent choice for captain. He's a wonderful person and he deserves it," he said.
"He'll do a brilliant job. He's a very, very close friend of mine and someone I've known from back in Colts days at Uni (Sydney University).
"All along, we've spent a fair bit of time together, we talk regularly. We bounce things off each other. I'm always here to help if he needs it but I certainly won't be pushing anything on him."