Carter commits to All Blacks
New Zealand fly-half Dan Carter has signed a four-year contract with the New Zealand Rugby Union.
Last Updated: 18/05/11 11:51am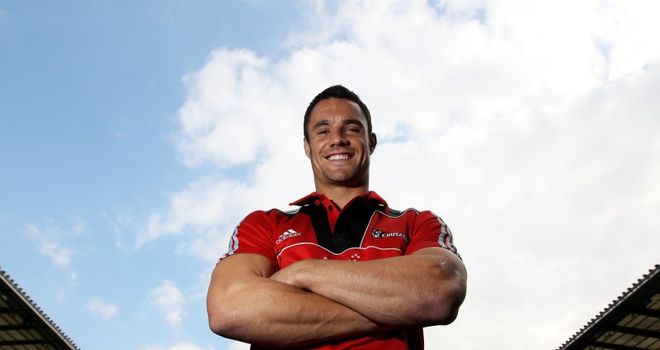 All Blacks and Crusaders fly-half Dan Carter has agreed a four-year deal with the New Zealand Rugby Union.
Carter, the leading No.10 in the world game, had been courted by a number of top sides across the world - with Bath and Toulon among those who had expressed an interest.
However the 29-year-old could still play abroad as the new contract includes the option for a sabbatical to play overseas in the off-season.
Carter, who has played 79 Tests, said: "It's been a pretty tough decision, one which I've been chewing over for probably the last months, and I'm really relieved and really excited about re-signing with New Zealand - it's a pretty special moment.
"I guess the underlining factor is the black jersey. It means a lot to me and the more I thought about potentially playing overseas and not being able to represent my country and wear that black jersey was pretty challenging."
NZRU chief executive Steve Tew added: "We haven't played the numbers game, but we've tried to be flexible and given him scope to make the most of that four years across a range of activities, some which he might exercise and some which he might not."