Adam Thomson facing further sanctions after IRB appeals his one-week stamping ban
The IRB has confirmed it will appeal against the 'lenient' ban given to New Zealand flanker Adam Thomson last week.
Last Updated: 21/11/12 9:56pm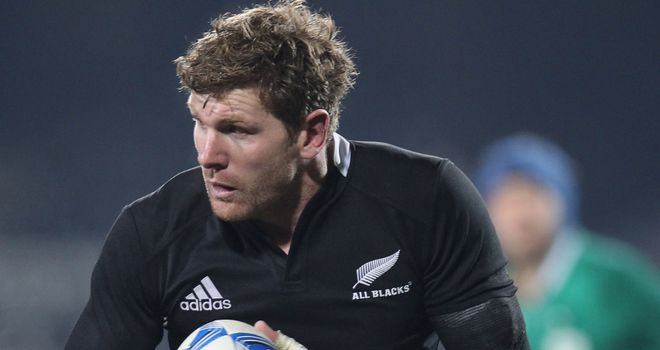 Thomson was banned for a week for stamping on Scotland's Alasdair Strokosch during the All Blacks' 51-22 win at Murrayfield on 11 November.
The sanction was criticised when levied by Independent Judicial Officer Jean Noel Couraud, the disciplinary hearing having been run under the auspices of the Six Nations Committee.
A statement from the sport's governing body read: "As custodians of rugby worldwide, the IRB has a duty to protect its image, values and integrity together with the welfare of players at all levels in order that the sport can continue its unprecedented growth and welcome more men, women and children to the rugby family.
"At the very heart of this mission is the universal application of the disciplinary process as set out in Regulation 17.
"This IRB Disciplinary regulation is intended to protect all players and the game through the strict application of a sanctioning regime that acts as a strong deterrent against acts of foul play.
"After careful consideration and having reviewed the full written decision in the Thomson case well within the permitted 72 hours of receipt, the IRB strongly believes that the sanction of one week is unduly lenient for this particular act of foul play and not aligned with the sanctions handed down in similar cases.
"The IRB firmly believes it is in the best interests of the Game and its integrity to exercise its ability to appeal the Thomson decision."