Richie McCaw says a virus which has hit the New Zealand camp should not affect them at Twickenham
New Zealand captain Richie McCaw says the team have all virtually recovered from the bug which has been affecting them.
Last Updated: 01/12/12 2:23pm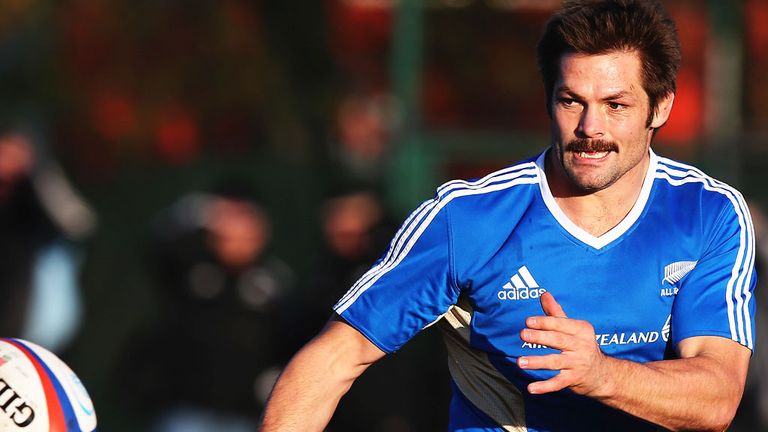 The virus first struck ahead of last weekend's 33-10 win over Wales but it was at its worst on Wednesday of this week and only two members of the 32-man party escaped its impact.
However, McCaw says the vast majority of the squad are now starting to feel much better and does not think the bug will have a negative impact on Saturday.
Speaking on Friday, he said: "The guys are coming right now. By yesterday most of us were feeling pretty good, bar a couple. I had a bit of it myself but I feel pretty good today.
"It knocked the stuffing out of a few of the guys. For a day or so the boys didn't have a lot to eat and they were a little ginger yesterday.
"From what I've seen and from myself, we're eating normally and energy levels are back up. Hopefully it won't take too much out of us.
"I know running round yesterday wasn't too bad considering and I feel a heap better today. It shouldn't affect us at all tomorrow."
The world champion All Blacks are bidding to continue an incredibly successful 2012, during which they have won 12 of their 13 matches, drawing the other one.
And they welcome Dan Carter back into the starting line-up on Saturday, after the fly-half missed the victory over Wales due to a calf problem.