Charlie Faumuina to miss the rest of the Super Rugby campaign through injury
The Blues will be with out New Zealand prop Charlie Faumuina for the remainder of the Super Rugby season.
Last Updated: 08/04/13 4:16pm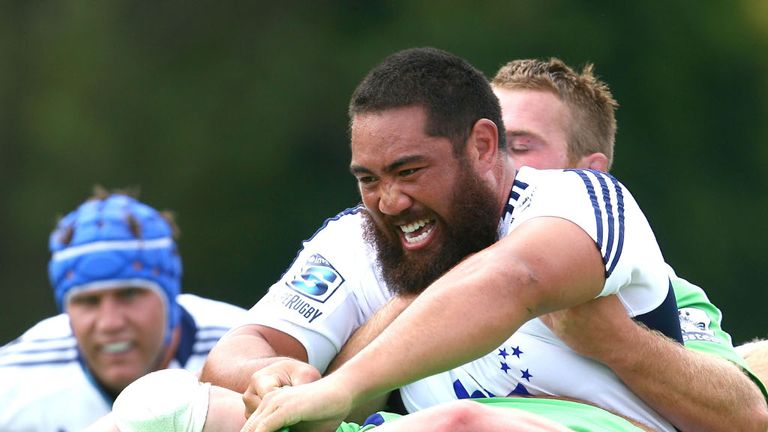 Faumuina was initially expected to miss up to six weeks after tearing a calf muscle against the Waratahs.
However further medical advice has now ruled Faumuina out for up to four months - meaning he will also miss the three-Test series against France.
Blues coach Sir John Kirwan has now added Sam Prattley to his squad as cover.
"Team doctor Stephen Kara said best case scenario for Faumuina returning was eight weeks but the worst case scenario was 14 weeks," Kirwan told the club's official site.
"I think if we tried to rush Charlie back, he's the type of guy that wants to help the team out so he'd push hard to get back and possibly to the detriment of his long-term career.
"He needs to get on top of this injury so keeping the team in mind and Charlie's future in mind we've decided to replace him.
"He's still going to be with us and we want to get him back as quickly as we can, but unfortunately the rules state that if you replace a player he can't come back for the season so that's a tough call but Charlie was understanding and wants to try and get back to 100 percent so that's his main goal."