New Zealand coach Steve Hansen unhappy with performance in win over France
New Zealand coach Steve Hansen was unhappy with his side's "ugly" performance in the 23-13 victory over France.
Last Updated: 08/06/13 6:26pm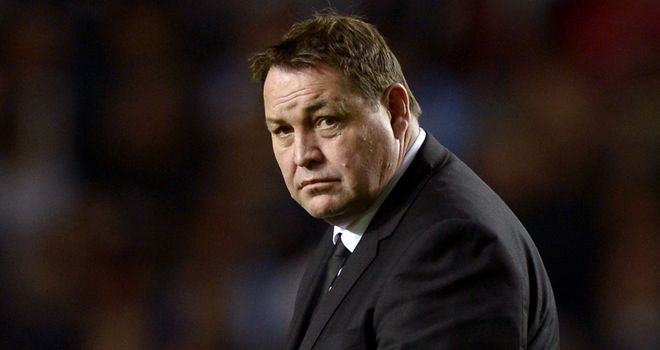 France led for most of the first half in Auckland but two converted tries in the space of five minutes swung the game in the world champions' favour.
However, Les Bleus had chances to retake the lead in the second half but let themselves down through handling errors, and Hansen was unhappy with New Zealand's inconsistent attack.
"What we're taking off the white board on to the training track looks great, but until you get real opposition you don't know how things are going to go," he said.
"Some of the things we tried we're going to have to refine to get the gains we want out of them.
Game-plan
"There were times tonight when we had areas as ball carriers, we didn't have enough cleaners and that's probably not the fault of the players, it's the fault of the game-plan and we need to adjust that."
With a raft of senior All Blacks unavailable, including Dan Carter and Richie McCaw, Hansen offered the younger faces in the squad a chance to shine.
And they did when it mattered most for Hansen, producing his highlight of the game with a staunch defence when France battered their line for several minutes in the second half.
"The piece I liked the most, we were in our 22 for quite a sustained period, three or four scrums, a lot of pick and goes, and we had a young side out there who kept their composure," he said.
"That's the type of player we need to win big Test matches. There was no panic. Guys just went about doing their job and that was very encouraging."
The second Test is in Christchurch next Saturday with the third in New Plymouth a week later.