All Blacks coach Steve Hansen confident over Richie McCaw
Richie McCaw is expected to be fit when the All Blacks open their Rugby Championship campaign in mid-August
Last Updated: 24/06/13 9:21am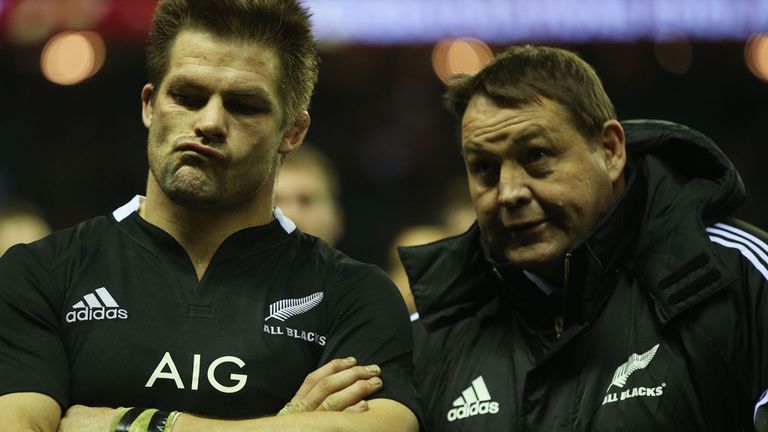 The 32-year-old flanker missed the entire three-Test series against France thanks an agreed sabbatical designed to prolong his international career by minimizing physical wear and tear.
The last of McCaw's 116 Tests came against England at Twickenham last November but New Zealand coach Steve Hansen is confident he will be ready to compete in the four-nation southern hemisphere tournament.
Hansen said: "He's got seven weeks before the first Test and he'll start to really ramp it up.
"Now he's at the phase where he's getting into contact and working on his ball skills.
"Speaking to him last night, he's itching to go. We don't have to worry too much about his mental capabilities.
"He proved that during the World Cup and time and time again he has shown that he doesn't take too long to jump back into the saddle."