Botha never blocked - Toulon
Toulon president Mourad Boudjellal has dismissed rumours of Bakkies Botha being blocked from joining up with South Africa.
Last Updated: 12/09/12 2:52pm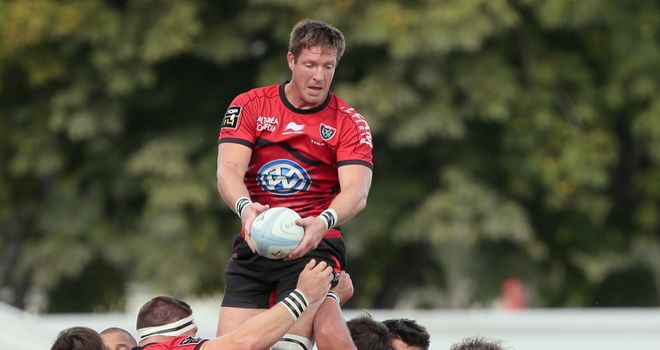 Bakkies Botha was not blocked from joining South Africa as he was never called up in the first place, Toulon president Mourad Boudjellal has insisted.
Earlier this week Springbok coach Heyneke Meyer said "Bakkies is on stand-by" during a media conference in Auckland following Eben Etzebeth's citing for a head-butt.
When Etzebeth was subsequently banned for two weeks, it was expected that the 76-cap Bok would fly out to New Zealand.
But Toulon manager Bernard Laporte dismissed these claims, stating that Botha would play for Toulon against Montpellier on Saturday, sparking wide-spread reports that a call-up had been blocked.
Untrue
However, the 32-year-old second-rower took to Twitter to put the rumours to rest:
"Reports suggesting that my Club and/or Coach prevents me to play for the Springboks are untrue. Goodnight tweeters" he wrote.
Boudjellal clarified the situation on Wednesday, saying that Botha had never received a formal call-up.
"According to our information today he hasn't been called up," the president announced. "We'll have to check that he doesn't show up to training with a suitcase and then get straight onto an aeroplane, because if he is playing on Saturday, he'll have to leave today."