Former Scotland international Richie Gray to coach South Africa forwards
South Africa have added renowned coach Richie Gray to their staff on a consultancy basis.
Last Updated: 05/08/13 4:00pm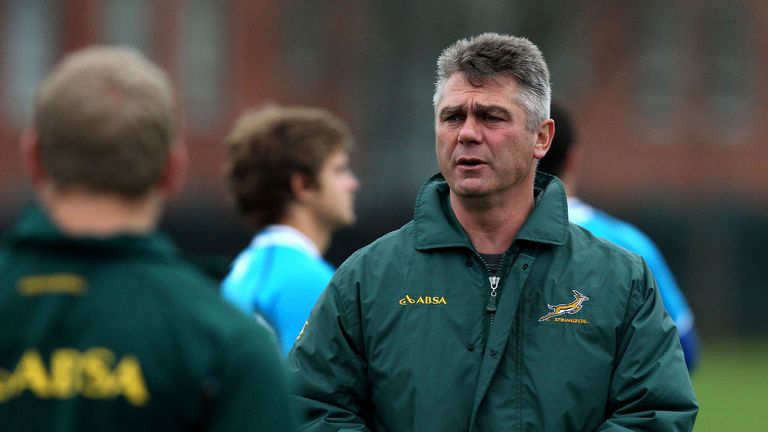 Springboks coach Heyneke Meyer was keen to bring in an extra coach to help his forwards at the breakdown, and Gray has been appointed to help them prepare for the forthcoming Rugby Championship.
The 43-year-old joined up with the squad at the Johannesburg training camp on Monday, and Meyer is counting on Gray's expertise to improve their performance in the ruck.
"There are between 120 and 160 rucks in every game and last year we've seen that it's an area of the game where we can vastly improve," said Meyer.
Improvement
"I do think there has already been a step up in the way the Springboks played the breakdowns this season, but we can definitely improve further.
"Richie brings a lot of knowledge on the breakdowns and I'm confident he will be able to add a lot of value in the coming months.
"I've known Richie for a decade and I have always been very impressed with his level of dedication when it comes to ruck play."