IRB: Referee got Bismark du Plessis yellow card decision wrong
The IRB says Romain Poite was wrong to show Bismarck du Plessis his first yellow card in Auckland.
Last Updated: 16/09/13 11:47am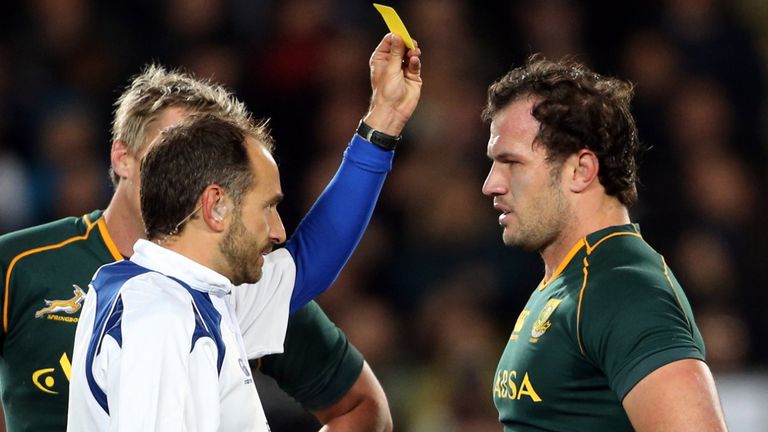 In a statement Monday the IRB said the yellow card given against du Plessis for a tackle on New Zealand fly-half Dan Carter in the 17th minute of the match in Auckland was "incorrect."
Du Plessis was shown a second yellow card - correctly - for foul play in the 42nd minute of the match which meant he was automatically sent off.
New Zealand went on to win 29-15 as the Springboks played most of the second half with 14 men.
The IRB said: "Just as players and coaches make mistakes, the decision was an unfortunate case of human error by the match officials.
"The officials, having reviewed the match, fully recognise and accept that they made a mistake in the application of law.
"All match official performances are thoroughly reviewed and assessed by the IRB and are considered when appointments are made for future Test matches."
A statement from SANZAR said: "Judicial officer Terry Willis found that the decision made by Romain Poite to issue a yellow card as a result of the tackle on Dan Carter was wrong as it was within the laws of the game.
"No further sanction has been imposed on the player. However the second yellow card remains on his record for the remainder of The Rugby Championship."