Joe Schmidt furious at Connacht claims over Mike McCarthy's move
Leinster boss Joe Schmidt has reacted furiously to Connacht claims they have consistently targeted their players.
Last Updated: 13/12/12 5:13pm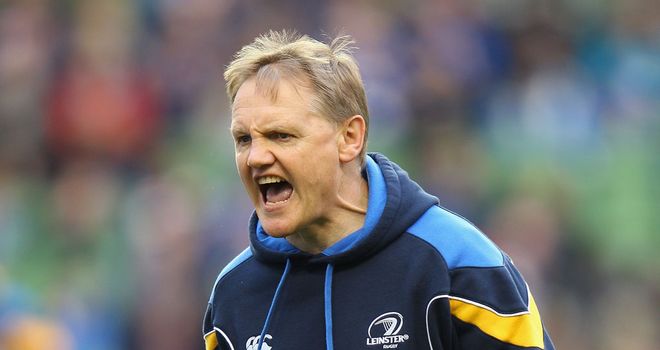 Mike McCarthy joined Leinster from Connacht on Wednesday and their chief executive Tom Sears made critical comments about that move and previous deals which saw Fionn Carr, Jamie Hagan and Sean Cronin do the same.
But Schmidt said: "To claim that we have persistently pursued Mike McCarthy is just false. We had not persistently pursued Mike at all.
"I know that if you contact the IRFU they will say that we abided by all protocols. And those protocols set down are very, very clear.
"To be honest I haven't spoken to Mike about any motivations. I had a very brief phone call when he said he was interested and the protocols had been ticked off and I just said to him I was delighted. That's the only contact I've had with Mike.
"[We are] massively disappointed [with the claims], because we have done everything by the book. Mike is certainly not the only Connacht player who has expressed an interest to come to Leinster. That's a natural thing to a degree where there is one team that is consistently performing at the top end.
"We would believe that we have helped Connacht build that team by helping them qualify for Heineken Cup [by winning it] which has got a lot of people excited. I've got the utmost respect for Connacht in the way they have acquitted themselves in the Heineken Cup with a fantastic win over Harlequins and the win last week over Biarritz."