Cian Healy likely to play for Leinster this weekend before beginning his deferred ban
Confusion reigns over the availability of Ireland prop Cian Healy for Leinster's clash with Treviso this weekend.
Last Updated: 15/02/13 2:36pm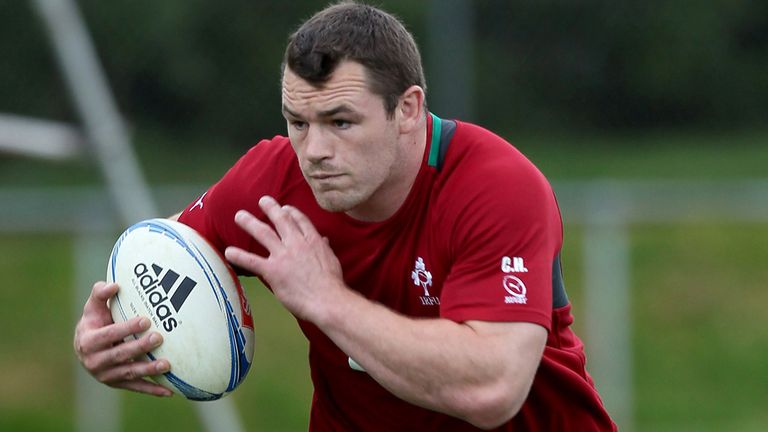 Healy was banned for three weeks at a Six Nations disciplinary committee hearing on Wednesday for an incident involving England's Dan Cole in the first half of Saturday's 12-6 defeat in Dublin.
The ban was deferred by a week so he would miss Ireland's clashes with Scotland and France, leaving him open to play for Leinster this weekend while the Six Nations takes a week off - the suspension is due to start at midnight on Sunday.
Leinster forwards coach Jonno Gibbes said: "Cian's available and personally I'd be delighted to involve him, he's a really big asset. He will definitely be considered.
"There's are complications for others maybe, but he's available for us. It's a game in the break of the Six Nations and he's under consideration.
"Nothing is surprising when the rugby judiciary is involved. You have to go in with an open mind because you never know what will come out of it."
Ireland have yet to indicate whether they will appeal against the suspension, but Healy risks receiving a lengthier suspension if it fails, and their coach Declan Kidney added to the confusion over his availability by claiming the suspension would deny Leinster the chance to play him.
He said: "It's certainly an option that he could play for Leinster this weekend, but we've been told that he's suspended and he's not allowed to.
"Cian's had a lot going on - a lot goes on with the citings process the way it is. There would certainly be benefit in him playing given everything that's happened.
"We asked the question yesterday whether he could play this weekend and we were told no, he is suspended."