Heineken Cup: Glasgow Warriors coach Gregor Townsend
Gregor Townsend is hoping that his Glasgow Warriors side can carry their good domestic form into the Heineken Cup.
Last Updated: 10/10/13 9:32pm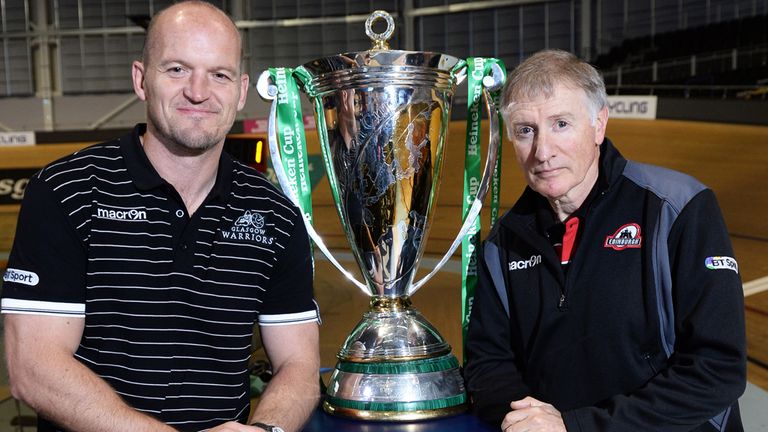 The Scottish side have won also five of their Pro12 matches so far this season and head coach Townsend believes they can draw on the experience of playing, and winning, away at both Ulster and Scarlets already this season for the trip to France.
However, Townsend is aware that his side will have to be at their very best if they are to challenge a side filled with top class players.
"We've been playing well, we're unbeaten so far this season," he said. "We know there's areas we can improve and already this year we've played against Ulster away, which are one of the toughest teams in Europe, and the Scarlets last week so we've got good away form, we won both those games.
"We realise that Toulon are one of the best teams in Europe, European champions, some great players throughout their squad and fantastic support at the Mayol. We'll have to be at our best to have a chance of winning."
Having spent time in France as a player, Townsend feels that he can help his side to prepare for the game and help them understand the areas the French side will perhaps look to seek an advantage.
Forward play
"I certainly know what works for French teams and how they like to get a big psychological advantage in their forward play, their scrum, their driven line-outs so if we can match them there then that is a blow to what they want to do," stated Townsend.
"You've got to have emotional control when you're playing away from home in France, the crowd really get behind the home team so we've got to take that on board and silence the crowd if we can.
"We're all really excited and looking forward to this fixture because it's a privilege to be selected and playing games like this and you want to give it your best."
One man Glasgow will have to stop on Sunday is former-England World Cup winner Johnny Wilkinson. The fly-half has been in excellent form and Townsend acknowledges it is not just his kicking prowess that the Warriots will have to be wary of.
"Well, stop him getting the goal kicks is one thing, so being disciplined is very important to us," he added.
"He's playing really well in attack too, he's attacking the line really flat, he has runners inside and outside of him - he looks like he's in the shape of his life - and just his general kicking, he thinks about it, how to put pressure on the opposition.
"He's a world class player, they've got world class players throughout the team and we've got to prepare and play to our best to match that."