Scotland's most capped prop Allan Jacobsen has confirmed plans to retire
Scotland's most capped prop Allan Jacobsen has confirmed plans to retire after their final match of the season on May 3.
Last Updated: 23/04/13 4:25pm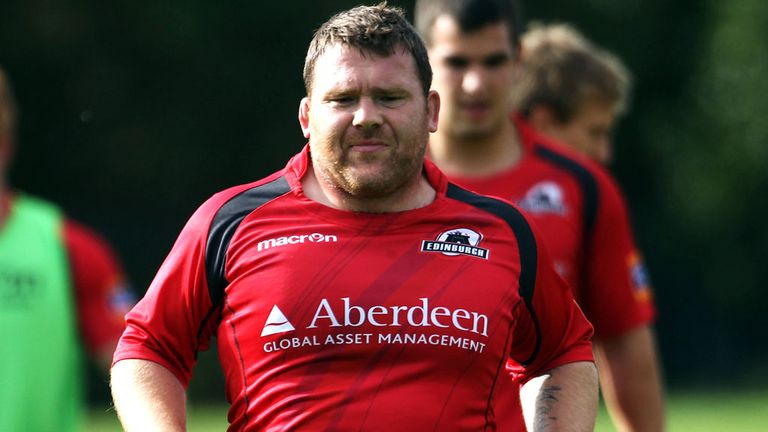 The 34-year-old called time on a 65-cap international career in November and will play for the 285th and final time for Edinburgh against the team whom he marked his double century of games against in 2008.
Jacobsen has enjoyed a 16-year professional playing career and is known by the affectionate moniker of 'Chunk' by Scottish fans.
He said: "It's sad when you think about it, but I've got so many great memories from playing for Edinburgh and Scotland.
"I've done most of the things I wanted to do on the rugby field and I feel very lucky. I don't feel like I have to chase anything anymore, or prove anything.
"It's been a massive part of my life since I played for Edinburgh U16s, and that was 20 years ago.
"You have to stop playing sometime and, for me, that time is now. It's time for me to move on with the rest of my life, return to my trade and probably start my own business."
Interim head coach Stevie Scott said: "To stay at the top of the game for sixteen years is an incredible achievement.
"He's had a remarkable career; taking over from someone like Tom Smith as the most capped Scotland prop, and signing off as by far and away the longest-serving Edinburgh Rugby player - a record I think he'll hold on to for quite some time.
"He's been a tremendous servant to the club, to Scotland, and to Scottish Rugby as whole, and on behalf of Edinburgh Rugby I'd like to wish him every success in the future."