Heineken Cup Pool 6: Nigel Davies praises the skills of Jonny May after win
Gloucester coach Nigel Davies hailed wing Jonny May after his inspired run set up one of the tries of the season.
Last Updated: 08/12/13 4:59pm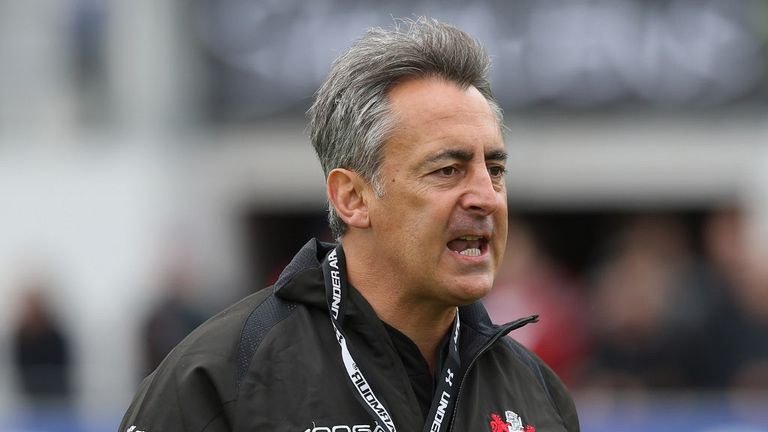 The second of Martyn Thomas's two touchdowns came after May ran 50 yards from inside his own half, dancing his way past several Edinburgh players as he slalomed from one touch line to the other before laying off for his team-mate.
"It was a great try," acknowledged Davies. "We have been disappointed with our performances this season but to score a try like that will help our confidence.
"You can't coach that sort of thing but what you can coach is how you set up opportunities like that. "If that is one of your strengths then you have to give your team chances.
"But in terms of what Jonny does when he gets the ball, I think the only one who knows what he was going to do was Martyn Thomas, who came in for a short ball. Everyone else was completely confused by him, including me."
Gloucester were forced to cancel plans to fly to Scotland when problems with air traffic control delayed their flight.
They took a six-hour coach journey instead but Davies insisted the change in plans had not affected their preparations.
"It was a difficult trip up here but one of the themes we have as a group is to be adaptable and not to moan or whinge," he said.
"So the boys were great after we decided to come by coach. It only put an hour on to our journey time and I congratulated the boys for the way the responded before the game."
Advantage
Edinburgh were culpable for their own downfall as they were caught flat in defence for both of Gloucester's opening two tries.
They did register a second score of their own in the second half when David Denton barged over but failed to make the most of their numerical advantage when James Hudson was sin-binned with 20 minutes left.
"It wasn't our best performance and we lacked sharpness and urgency," said Edinburgh head coach Alan Solomons.
"We made mistakes for the three tries they scored and then when they had a man sin-binned, we had a chance to score but didn't take it. That was the pivotal point in the game that could have changed the entire complexion of the match."
The South African admitted that his tired side - bottom of the group with four points, six behind leaders Munster - will now struggle to qualify for the knock-out stages.
"The odds are definitely stacked against us," he said. "When you lose a home game it makes it very difficult. It doesn't mean you are out but it makes it very difficult.
"We are going to have to have a look at the guys already. There is a certain level of fatigue already for the lads who played in the autumn internationals.