RABODirect PRO12: Connacht name three captains
Connacht have announced that three experienced senior players will share the captaincy for the forthcoming season.
Last Updated: 27/08/13 1:03pm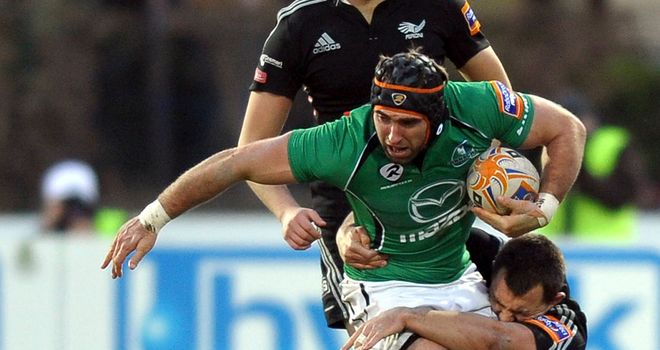 Gavin Duffy, John Muldoon and Michael Swift have been named by head coach Pat Lam as club captains, bringing their extensive experience and strong leadership skills to the role.
"I'm delighted to confirm Gavin, John and Michael as club captains for the new season. We announced the captaincy to the entire squad today and the decision went down extremely well," said Lam.
"In the professional era of rugby, when you have players joining your team from around the world and outside the province, it's important for everyone to understand the values of a Connacht player. Our own team identified those values as 'committed, tough, a team man, respected, and accountable.'
"These three men exemplify what Connacht is all about and they are fantastic ambassadors for the club. John and Gavin are both born and bred in Galway and Mayo and Michael is the longest serving player with a record number of caps.
Passionate
"They care passionately about Connacht. They've seen where we've come from, they know where we are now and they want to be part of where we are going."
"They are all extremely committed and ambitions individuals and I know that they will continue to lead the squad with professionalism and passion. They act as a great support to the management team as well as the other players and there is a lot of respect there for them - both from within the club and from the supporters and the wider community.
"Each week we will put out our best, available team and will decide on the match day captain to lead us on the pitch.
"We have a larger leadership group working below the club captains which encourages players to take on more responsibility and allows us to build on the standards and progression of Connacht.
"There are a number of leaders here and I believe that we can all support each other very well over the coming season."