Pro12: Connacht prop Brett Wilkinson forced to retire due to injury
Connacht prop Brett Wilkinson has been forced to retire with immediate effect because of a neck injury.
Last Updated: 26/03/14 10:45am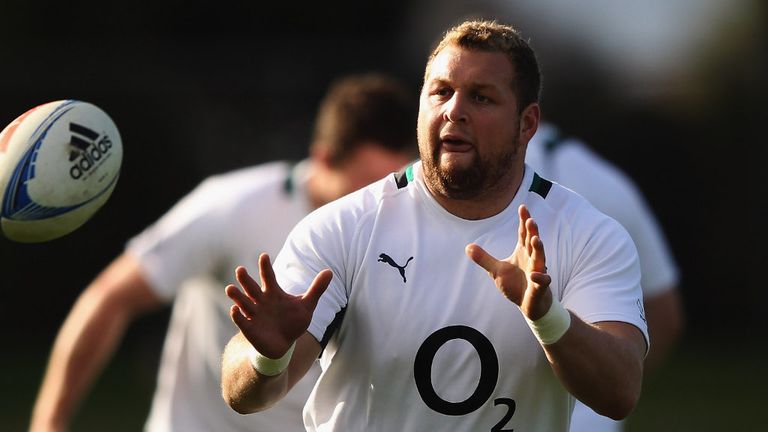 The South African loose-head sustained a partial tear to ligaments in the upper part of his neck during the Irish province's Heineken Cup loss at Saracens in January and has been advised by specialists to cease playing.
Wilkinson, who has made 183 appearances for Connacht, must wear a neck brace continuously for three months to stabilise the damage and rule out the need for surgery.
"It has, of course, come as a big shock for me that I have to retire so suddenly," said Wilkinson.
"I'm devastated that I won't play again but the nature of my injury was very serious and I have to appreciate that I have my health."
It is the second retirement Connacht have suffered in a week after centre Kyle Tonetti was also forced to hang up his boots due to injury.
Wilkinson qualified to play for Ireland on residency grounds and travelled on their tour of New Zealand in 2012, but he was never capped at senior level.
"The Connacht supporters are some of the best supporters in the world and I'd like to thank them for welcoming me so openly to Galway and Connacht - a place I now call home," he said.
"My whole rugby career has been with this club and I've witnessed some massive changes but one thing remains and that is the decent people here.
Progress
"Connacht has been building and building every year and while I'm sad I won't be a part of it in the same way anymore, I'm excited to follow its progress as a supporter and friend.
"While I haven't had a whole lot of time to think about what to do next, I know that I will be in Ireland.
"I've been involved in coaching at club level around the province and it's something I've really enjoyed and would like to explore further."
Connacht head coach Pat Lam added: "From the moment I arrived here, I was able to recognise Brett as a true 'team man'.
"He is not afraid of hard work and he represents what it is to be a Connacht man and wear the Connacht jersey.
"The work he did this season with Dan and the coaches to improve his game was phenomenal and he has been so reliable for us on and off the pitch.
"While I am extremely disappointed for him at this time, I am also very relieved that he is fit and healthy beyond rugby.
"I am confident that, with the support of his fiancée Patrice and his family, Brett will go on to succeed in whatever he puts his mind to.
"For now, he will remain a big part of the squad as we look to finish the season on a high."