Ulster expect international flanker Stephen Ferris to leave in the summer
Ulster have confirmed they expect Ireland flanker Stephen Ferris to leave at the end of the season.
Last Updated: 10/04/13 4:07pm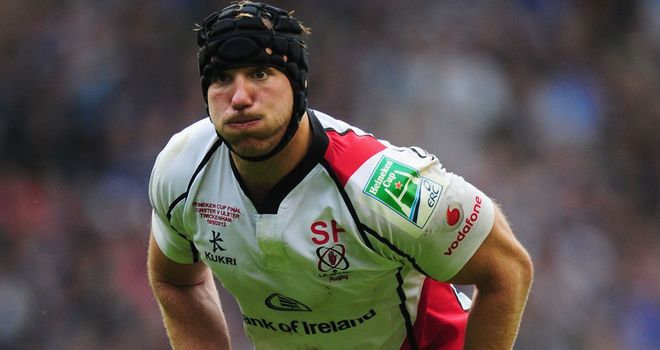 Ferris' career has been beset by injuries, and he missed this season's November internationals and Six Nations with an ankle problem.
The abrasive back-row has been linked with a move to Japan and, asked if he expected the 27-year-old to leave in the summer when his IRU contract ends, Ulster coach Mark Anscombe told UTV: "Yeah, most probably at this stage - he is a great loss.
"I don't know if it is signed or sealed at this stage - that's for Stephen and his support team to make those decisions.
"We haven't had a lot of him this season because of injury, but he is a world-class player.
Unfortunate
"Unfortunately we haven't had him all year really and the fact is when you have a player of that calibre you want them on the park, because they're a real concern for the opposition. It's been unfortunate but that's the way it is."
Ferris, who has won 35 caps, was selected for the 2009 Lions tour of South Africa where - after playing outstandingly in the early matches - he was again injured and forced to come home.
Wing Tommy Bowe said: "It would be a monumental loss to the team.
"He's been a fantastic guy on and off the pitch so if we were to lose a guy like Stephen it would be very disappointing."