Peter O'Mahony says Munster have lost a brother following Anthony Foley's death
By Michael Kelleher
Last Updated: 20/10/16 11:17am
An emotional Peter O'Mahony has paid a heartfelt tribute to "the man, the friend, the coach and the brother" that Munster have lost following the passing of head coach Anthony Foley.
Foley's sudden, tragic death has sent shockwaves through the world of rugby. The 42-year-old was found dead in his hotel in Paris on Sunday morning ahead of a match against Racing 92 in the French capital later that day. The match was cancelled.
Post-mortem tests on Foley showed "a heart-beat disorder probably led to fluid build-up in his lungs."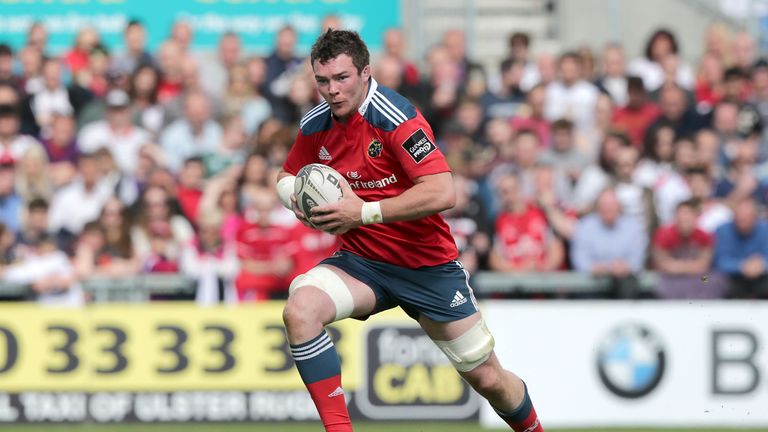 As the current captain of Munster, O'Mahony took on the most difficult of tasks in Limerick on Wednesday as he attempted to articulate how the squad are coping with the loss of their great mentor and friend.
Understandably, O'Mahony became overwhelmed as he attempted to describe the man in whose footsteps he now follows
"He's been there since the start, every team that I supported he was in it," O'Mahony said. "He was a man that wanted a Munster jersey win. I'm not going to do him justice here. It's all the words I can say to be honest.
"The amount he's meant to the club, you can't put that into words. At times it was frustrating for him. He was such a good footballer. He found it hard at times to understand why we couldn't see what he could see.
"It was probably how we frustrated him most. That's how lucky he was to be blessed with such a rugby brain and a rugby mind."
Tournament organisers confirmed on Wednesday that Munster's European Champions Cup pool game against Glasgow will be played as scheduled in Limerick on Saturday.
European Professional Club Rugby said the decision had been made "after close consultation with the Munster management."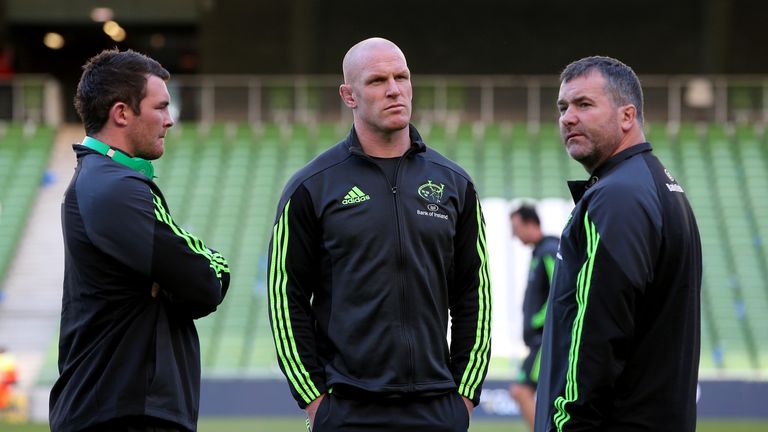 Foley's funeral will take place one day earlier, in Killaloe, in Co. Clare on Friday afternoon in what promises to be an emotional 48 hours for anyone connected to Munster.
O'Mahony admits Foley will be weighing heavily on the minds of Munster's players when they take to the field against Glasgow on Saturday.
"My first game that he coached me with Munster... was an U20s game in Thomond Park," O'Mahony said. "We won it 3-0. That suited Axe as good as if we'd have beaten them by 60 or 70 points. He was a man who wanted any Munster jersey to win at any cost.
"You could never learn the amount we've now lost; the rugby knowledge and the brain, the man, the friend, the coach and the brother that we've now lost."
You can watch Premier League football, plus England's tour of Bangladesh and the US Grand Prix on Sky Sports. Upgrade now and enjoy six months at half price!