Rugby Union: Eoin O'Malley will have to retire at just 25 due to a serious knee injury
Leinster centre Eoin O'Malley has been forced to retire from rugby due to a long-standing knee problem.
Last Updated: 20/08/13 1:29pm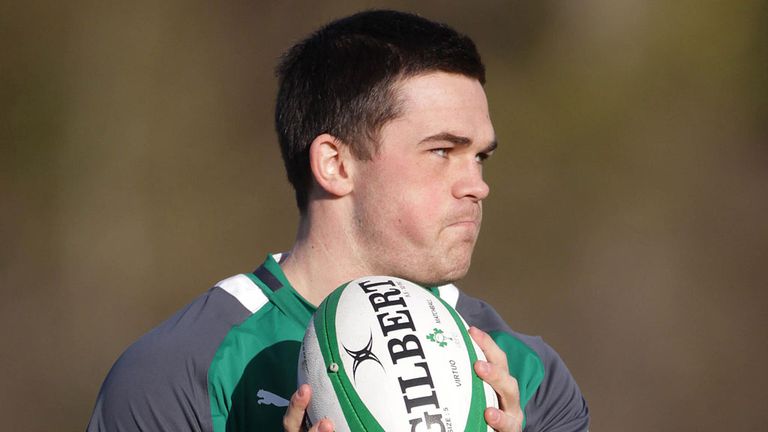 The Dublin-born O'Malley has represented Ireland at U20 and 'A' level and has played over 50 times for Leinster.
However, his 2012/13 campaign was ruined by injuries and he has now been forced to retire after consulting with medical teams in Ireland, Europe and America.
O'Malley said: "It is obviously an incredibly tough reality that I am still trying to come to terms with.
"After exhausting all options, I am devastated to be retiring from the game, but I am so fortunate to have such a great support base.
"I owe an awful lot to my Leinster team mates and all of the staff. Leinster have without doubt gone above and beyond in all aspects, doing everything they could in attempting to help with my recovery.
"At the age of 25, it is surreal to be reflecting on your career, when I had hoped there were many more years ahead for me.
"To have played a small part in my home province's success is something I dreamt about since I was a child and it will always mean an enormous amount to me.
"It was always a great honour to pull on the Leinster shirt and they are memories I will never forget."
Leinster manager Guy Easterby said: "Eoin's retirement is a significant loss because, not only is he a superb player, but he is also a great bloke who is well respected by his fellow players and all the staff.
"He has been unfortunate in having a couple of serious injuries during his career but he has always shown the utmost professionalism.
"It is sad that a player with so much potential has to end his career at this point but he can look back on his career with great pride."