Ireland stand-off Jonathan Sexton dismissed reports he could be set for Leinster return
Ireland fly-half Jonathan Sexton has dismissed reports that he could be set to make a quick return to Leinster.
Last Updated: 18/03/14 7:23am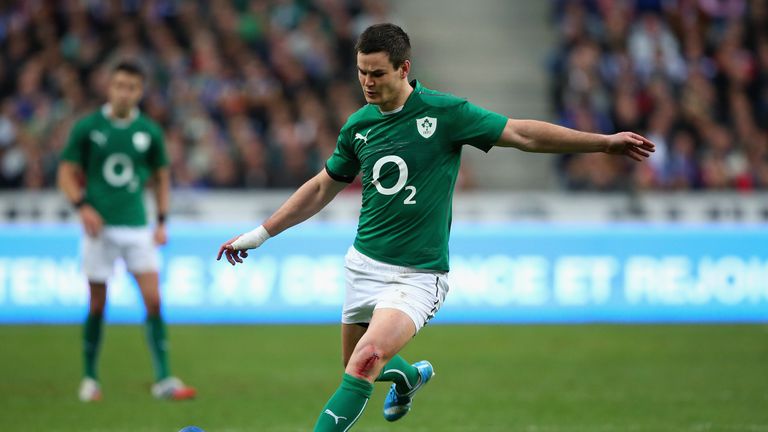 The 28-year-old was said to be considering his future with French side Racing Metro after failing to settle in Paris.
Sexton only joined the Top 14 outfit from Leinster after the Lions tour of Australia and he insists he is happy to remain a Racing Metro player after agreeing a two-year deal with them last January.
He told RTE: "There was speculation about leaving France a year early. That is not going to happen.
Two sides
"In the press conference last week, I have always given two sides of the story and only one seemed to be picked up. I said sometimes I absolutely love this place and other times, it was tough at the start and there have been difficult moments.
"But all-in-all, that was always going to be the case in your first six months here.
"My wife and I have settled down really well here, we have a baby on the way in July and it'll be born in Paris please God.
"They are unnecessary distractions and something I haven't got too hung up over to be honest. I'm starting to really enjoy it over here and we're taking steps in the right direction."