Super Rugby: Warratahs coach Michael Cheika calls on Leinster lessons ahead of Brumbies semi-final
Last Updated: 24/07/14 9:06am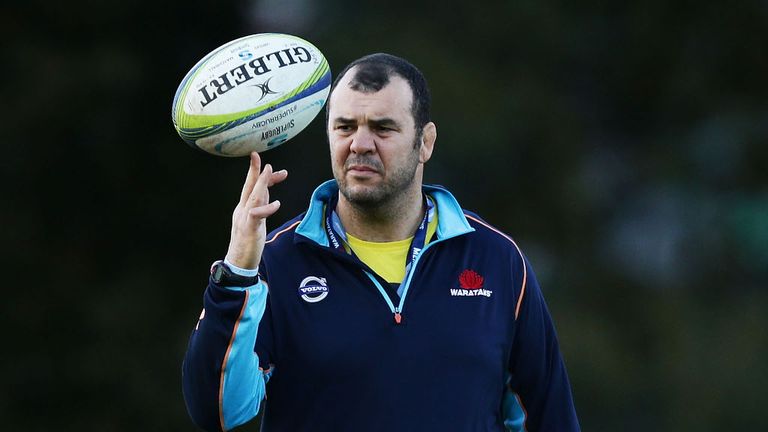 Warratahs coach Michael Cheika says his experiences in his early days at Leinster will help him avoid making the same mistakes ahead of this weekend's Super Rugby semi-final against Brumbies.
The Waratahs are seeking their first Super Rugby title, placing Cheika in a similar situation to his first year in charge of Leinster where their Heineken Cup campaign came to an abrupt end with a 30-6 defeat by eventual champions Munster in the semi-finals.
"I didn't have a clue what I was doing," he said. "I'd experienced it as a player but I didn't really know what to do. I definitely think I got that last week of the season wrong.
"I was just maybe too hyped up and maybe too focused on the wrong things, but I was only young and it was my first year as a professional coach."
Three years later in 2009, a more streetwise Leinster avenged that defeat against their Irish rivals and went on to claim their first Heineken Cup with victory over Leicester.
The Warratahs, who have not made the play-offs since 2011, ended the regular season on top of the Super Rugby table, with Cheika helping to transform the fortunes of the team.
Saturday's semi-final against the Brumbies has been preceded by intense hype and anticipation, with two richly talented Australian sides - both packed with Wallabies internationals - go head-to-head.              
"At the end of the day, (the hype) has no net effect as to what happens inside the white lines over 80 minutes," said Cheika.
"So you just deal with the things as you would any game normally. You understand when kick-off comes, you've got to turn up the volume a bit on the match, not on all the stuff that goes around the match.
"I access the stuff I've learnt from Leinster. I definitely didn't know that all the time.. You're allowed to make a mistake here and there. I think that experience there should help us down the track."
Cheika insisted he had no plans to change his side's attacking style of play, despite the pressure of a semi-final.
"From our point of view we're just going to play our style," he said.
"I don't think it needs to be more attritional. I think it will get more physical, that's for sure. I know it's not smart of me to go and talk about strategy but we won't be changing.
"I think it's important to our supporters that we keep playing the same way."
Watch the Warratahs face the Brumbies on Saturday from 0825 on Sky Sports 1