Scarlets urge George North to see out contract amid interest from Northampton
Simon Easterby is determined to keep George North at Scarlets after it was revealed he has held talks with Northampton.
Last Updated: 20/03/13 3:50pm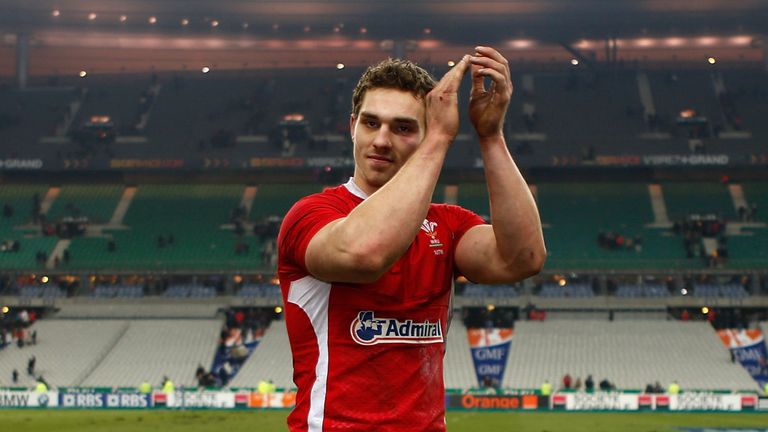 The Wales wing's agent revealed that North had opened negotiations over a possible move to the Saints, and Easterby insisted that losing one of his prize assets would be a "disaster" for the club and "Welsh rugby in general".
North is also a target for a number of other Aviva Premiership clubs, but Easterby has urged him to honour the final year of his current contract.
"If George leaves it goes without saying it would be a disaster for us and the rest of the Welsh regions, and for Welsh rugby in general," said Easterby. "It shouldn't happen and we shouldn't be talking about this.
"George is an exceptional talent. He's come through our region, we've supported him and we've developed his skills. He's not played for another side, and we're desperate to keep hold of him."
North's agent Christian Abt hinted that Scarlets may be forced to offload the 20-year-old for financial reasons, but Easterby added: "No, I don't want him to go. I am not asking George North to leave the Scarlets.
"Why would I want, as a rugby coach, to get rid of our quality players? We are not a feeder system for England and France as some people have suggested.
"We are along with the other regions are probably the lowest financed teams in Europe. That puts us under a bit of pressure. But when you have players like George North you want to keep them.
"Something needs to happen soon because it would be for the detriment of the regional and the national game if players keep leaving. This needs to be resolved as soon as possible because we will have more players leaving this and next year and it will be a downward spiral."