WRU accuse Scarlets of seeking to sell George North
The Welsh Rugby Union has launched an astonishing attack on the Scarlets over their handling of George North.
Last Updated: 31/03/13 10:49pm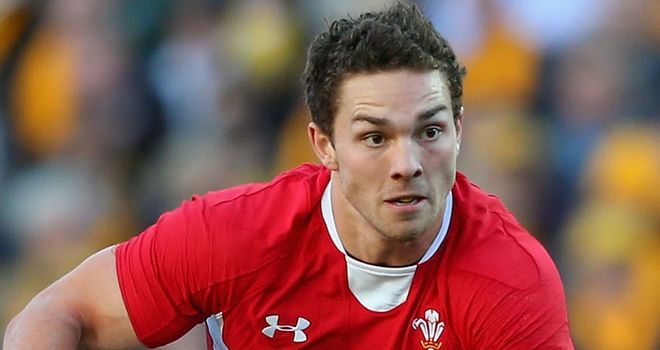 The WRU have accused Scarlets of actively seeking to sell their star international wing without first informing the player, while Regional Rugby Wales have also come under fire in a fierce open statement.
The regions have urged the WRU to help put a stop to the exodus of Welsh talent, with North expected to add to the departures at the end of the season, but the WRU claim that the 20-year-old had been touted to French clubs last year.
The statement read: "The WRU is aware that the Scarlets opened discussions to transfer the player with clubs outside Wales and the UK late in 2012.
"George North informed the WRU shortly after the Wales v Ireland RBS 6 Nations international on February 2 2013 that he had then been told of the transfer proposal. George refused to consider France, but reluctantly conceded he would be prepared to move if the Scarlets wished."
The WRU insists an offer was made to Scarlets to retain North's services by offering him a central contract with the union, only to discover the regions had an agreement in place not to field any player under a central contract.
Proposal
The statement continued: "The WRU first tabled an offer to discuss centrally contracting Welsh qualified regional players in August 2012 and has renewed that proposal. No meaningful response from the Regions has been received by the WRU.
"The WRU revisited the issue of George North and agreed to consider assisting in a financial model to retain him in Wales with one of the four Regions.
"The WRU has discovered the regions signed an agreement which precludes any of them playing an individual who is centrally contracted to the Union. The WRU urges all four regions to abandon this stance and return to the negotiating table."
The statement also called on the regions to "abandon the practice of selling Welsh qualified senior players for profit before their contracts are concluded", and to make it known when they are seeking to sell or release any Wales players.