Pro12: Welsh Rugby Union consider loan facility for four professional regions
Welsh rugby chiefs will consider a loan facility for the four Wales regions after the ERC postponed a funding payment.
Last Updated: 06/02/14 7:04pm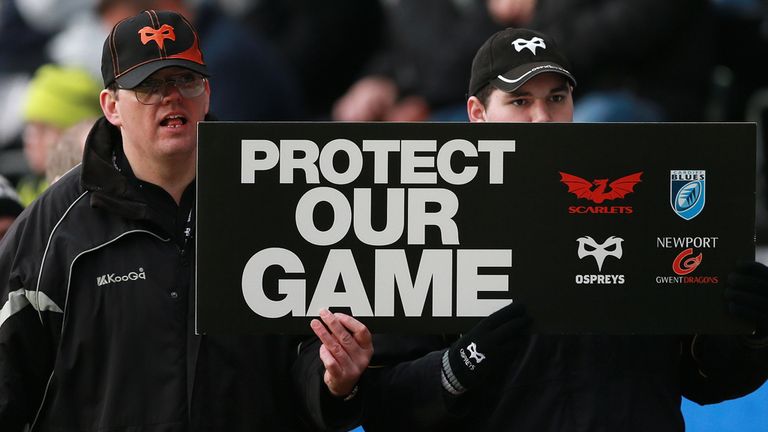 The Cardiff Blues, Dragons, Ospreys and Scarlets are collectively owed £800,000 by the ERC, which they had expected to receive last week.
But the ERC board has decided to delay making payments to all six competing countries in the Heineken Cup, with the matter to be discussed again on February 19.
ERC said it took their decision to postpone payments as it felt "further detailed legal and other professional advice was necessary" on the issue.
The Welsh Rugby Union said in a statement: "The Welsh Rugby Union has offered to consider a loan facility for the four regions to temporarily cover their postponed ERC funding payment.
"All the regions have indicated publicly that the payment delay is causing them serious financial consequences.
"The WRU is prepared to cover the full amount of postponed payments on a temporary basis, subject to the loan getting formal WRU board and bank approval.
"The loan offer was made to the regions before the ERC board meeting on Wednesday February 5, when the postponement of payment distributions was confirmed.
"If the WRU receives a request from the regions, the governing body would consider it positively as a matter of urgency."