Regional Rugby Wales has launched an attack on the Welsh Rugby Union
Regional Rugby Wales (RRW) has launched a withering attack on the Welsh Rugby Union (WRU).
Last Updated: 04/01/14 5:11pm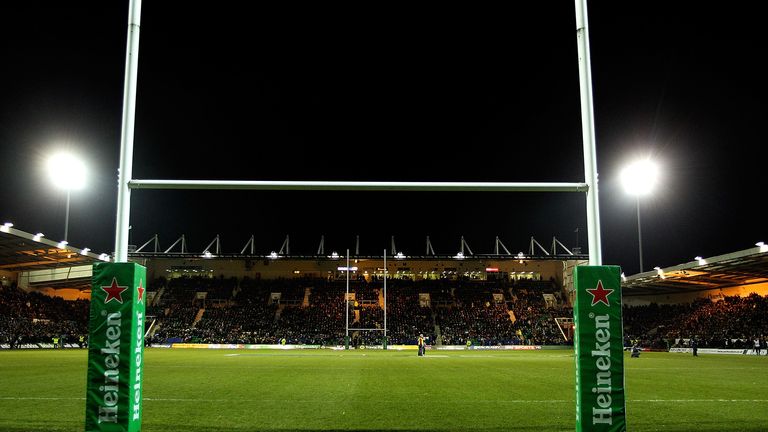 RRW, the organisation which represents the Ospreys, Scarlets, Newport
Gwent Dragons and Cardiff Blues, has made it clear the regions would not be prepared to sign an extension to a Participation Agreement with the WRU.
The regions want the WRU to back their support for the Rugby Champions Cup (RCC) next season, a breakaway European competition which would challenge the supremacy of the Heineken Cup.
But the WRU appears unwilling to offer their support and have also voiced their objections to the idea of an Anglo-Welsh league involving the best sides from the two countries.
The WRU also suggested any breakaway from the Heineken Cup would harm the future of the Six Nations but the RRW have been keen to refute that claim.
"The Rugby Champions Cup will bring the biggest increase of funding into the Welsh game in five years," read the RRW statement.
"It will increase funding to the Irish clubs and protect the Scottish clubs.
"Bringing in £12m in three years into the Welsh game does not threaten the Six Nations or bring about its demise.
Support
"In only two months, the Welsh Regions have themselves, negotiated the biggest increase in funding for Welsh Rugby of the last five years and are simply asking the WRU as the governing body for support in this.
"The WRU has failed miserably to negotiate equitable and fair revenue distribution for Welsh clubs in line with clubs in England and France.
"The ERC Accord finishes this year and the WRU's latest proposal for a replacement to exclude the English clubs includes six undefined French clubs and maintains an unequal distribution of revenue to the Welsh clubs.
"Given the other opportunities that now exist, it is an inferior competition."
As for the possibility of forming an Anglo-Welsh competition with the 12 Aviva Premiership clubs, the RRW were also keen to explain their support for such a move.
"The Regions would question why the WRU are scaremongering about a breakaway.
"It is incredulous to the Welsh Regions that the WRU refused to discuss any item in the current Participation Agreement before its deadline of 31st December but is now willing to offer a "new agreement" on different terms.
"Equally it is yet to be explained by the WRU why bringing an additional £12m into the game by the Regions, is not in the best interests of Welsh rugby."