Watts-Jones looks to push on
Rory Watts-Jones is looking to make his mark after signing a professional contract with the Cardiff Blues.
Last Updated: 19/09/12 12:33pm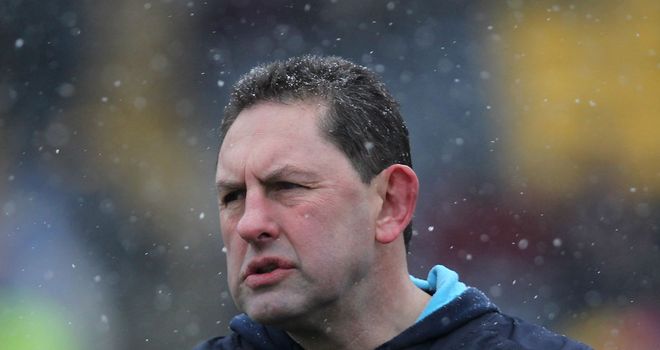 Back-row forward Rory Watts-Jones is looking to make his mark after signing a professional contract with the Cardiff Blues.
The blindside flanker has earned the contract after showing his worth in the summer warm-up matches against Worcester, Gloucester and Bath.
After playing for Cardiff RFC last year, Watts-Jones is looking to establish himself in Phil Davies' squad and make some starts for the Welsh region.
He told the club's official website: "The facilities are fantastic, everyone knows what they are doing and the boys work hard.
"Phil Davies has definitely got our mentalities sorted, there are no big egos, everyone is friendly although there is some great banter in the changing rooms.
"There's good competition for places and I sit by Josh (Navidi) in the changing room.
"We wish each other well and whoever starts, whoever gets the jersey, I know will give it one hundred percent.
Long season
"It's a long season, I may start one week he may start the week after.
"With Phil's squad rotation you just have to make sure you play well when you have that jersey on your back and that's about all you can do really.
"I would like to establish myself as a first team squad member and get a few starts in and see how it goes really.
"I played all the pre-season games and it was definitely a step up.
"With all the conditioning and strength work we have done in the summer it was manageable but it was definitely a step up from what I'm used to.
"In particular the speed of the game and physicality is higher but it's reassuring to know that you can live at that pace."
Watts-Jones, a product of the local Cowbridge Comprehensive, is looking forward to playing in front of the home fans.
"Martyn Williams and Xavier Rush were massive talisman for the team and great to watch so it's great that Xavier is still on board the coaching team," he added.
"I can't wait to play for the Blues at the Arms Park in a competitive match.
"I have a load of friends and people from the Cowbridge area who are season ticket holders and I used to come a lot as a kid. It will be nice to play in front of them."