Cardiff Blues appeal to WRU to help pay Jamie Roberts' wages
Cardiff Blues chief executive Richard Holland says Jamie Roberts will move to France unless the WRU helps pay his wages.
Last Updated: 09/10/12 11:14am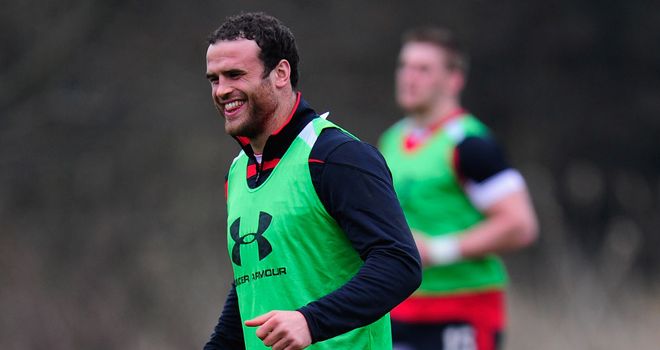 Roberts is out of contract at the end of the season and is being courted by wealthy French clubs including Racing Metro and Toulouse.
Holland says that the Blues - restricted by a salary cap - cannot pay Roberts at the same level as the French clubs, and insists the WRU needs to act if it wants to keep Wales internationals in the Principality.
"Jamie comes out of contract next June, so he has already been approached by the French clubs," Holland told Wales Online.
"He's a commodity that other people want in their teams. We need to fight to try and keep him, but my resources are limited. I don't think the offer I will be able to put on the table will be enough to keep him.
"I know what sort of level I need to get to in order to retain his services and I simply haven't got it. Where else the money can come from is precisely what the current discussions between the regions and the WRU is all about. How can we offer the players something that will keep them here? At this stage, I don't know the answer.
"The benefactors have already made it clear they are not ready to put additional resources in. The WRU do give us a large chunk of money, but the fact of the matter is we haven't got enough to retain these international players.
"We have to stay within the £3.5m salary cap and, as a business, we can only spend what's coming in. I don't know at this stage if the WRU will come up with additional resources to keep Jamie.
"Ultimately that is their decision, not mine. But in Jamie's case and in the cases of some other guys, it absolutely needs addressing rapidly. Otherwise they will go."