Cardiff Blues fly-half Jason Tovey has been ruled out of the trip to Toulon due to a passport issue
Cardiff star Jason Tovey has been ruled out of the Toulon trip after his puppy chewed up his passport.
Last Updated: 12/01/13 1:42pm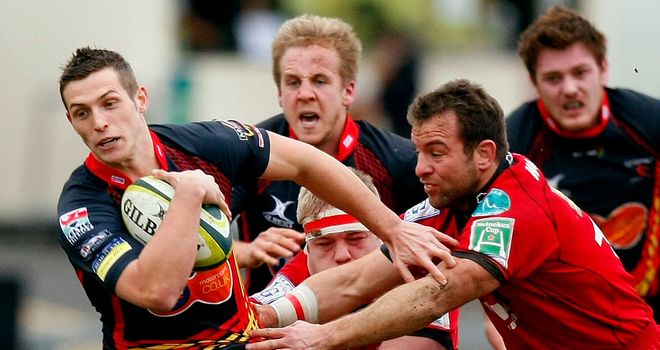 Tovey will be forced to watch Saturday's Pool Six encounter on television after his pet Labrador, Buster, ruined the passport.
The 23-year-old told BBC Wales: "It's a bit like the old schoolboy excuse that the dog ate my homework.
"Buster is always chewing things, but usually it's my sock and shoes. A soon as I saw the passport, I thought I would never get through airport security with it.
"I was dreading telling my team coach. I didn't think anyone would believe."
The Blues are already eliminated from Europe's elite club competition having lost all four of their fixtures thus far.