Heineken Cup Pool 2: Phil Davies delighted with Blues win
Cardiff head coach Phil Davies was understandably jubilant at his team's 29-20 Heineken Cup victory over Glasgow.
Last Updated: 07/12/13 8:42am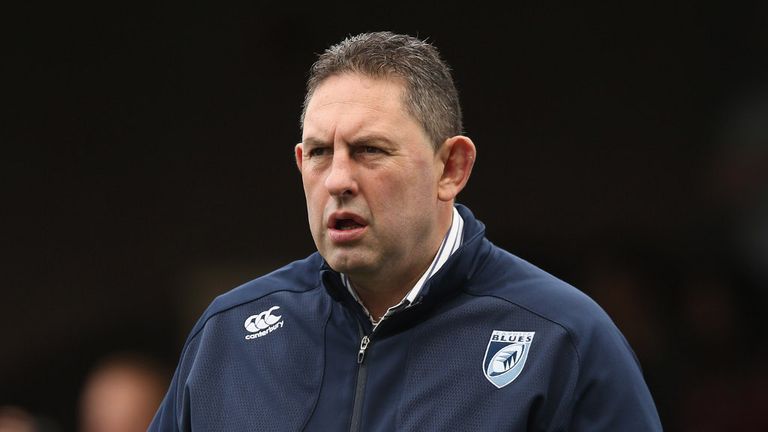 Davies believes his team have started to show the form he knew they were capable of during recent struggles.
He said: "After all the painful times we've had over the last 18 months, we're making progress.
"We're trying to build a style of playing here whoever is available and it's coming along.
"And to play with the desire we did in the second half, even if it was bit scruffy, kept us in the group."
The former Wales forward had special praise for young skipper Sam Hobbs.
"The way he led the side was magnificent," he said. "A lot of our youngsters did tremendously."
Ready
Now the Blues have to repeat the job next Friday at Scotstoun. "Glasgow are a top side and they'll be champing at the bit," added Davies. "We've got to be ready for that. We're going to have to do what we did tonight and then some more."
His Warriors opposite number, Gregor Townsend, admitted: "Cardiff showed what a good team they are and they also showed how much they wanted it. We've got to do that next week - and more.
"I thought we played pretty well for the first 15 minutes, but couldn't get points on the board. Then they got their tails up, but we still had the belief to play better in the second half.
"In the first half we didn't work hard enough in attack. You have to go through the phases and we were trying to go too soon. We couldn't get much momentum in the set-pieces and that makes it difficult to get your game going.
"We simply need to produce a better performance next week."