Heineken Cup Pool 2: Phil Davies reflects on Toulon defeat
Cardiff Blues coach Phil Davies admitted his side's indiscipline cost them any chance of victory against Toulon.
Last Updated: 12/01/14 7:18am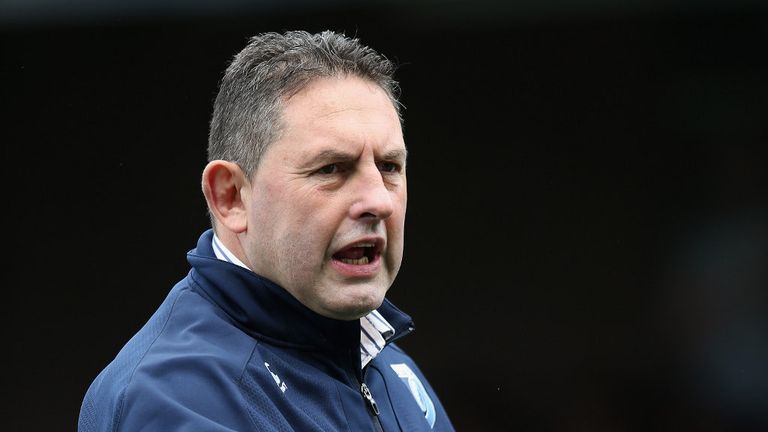 The Blues had four players sent to the sin bin in Nice and conceded three penalty tries, as they slipped to a 43-20 defeat despite trailing by just two points at half-time.
Davies said: "We played well in the first half. When it was 15 against 15 and we were in the game.
"We knew we needed to start well in the second half and obviously we didn't with a couple of yellow cards.
"With the power they've got, it was tough for the boys but they kept going.
"That period after half-time probably changed the course of the game.
"As I said, at 15 against 15 we were pretty competitive. We looked pretty good but the cards cost us.
"The first half was excellent, although we're still disappointed with some of the penalties we gave away.
"We kept going, scored a couple of good tries and defended marvellously well at times.
He added: "I haven't looked at the cards yet, but it looked a bit heavy on one team.
Good weapon
"Their scrum was a good weapon but that's stating the obvious. They have a lot of power but, again, when we were eight against eight we had some decent quality ball.
"Toulon have a big squad, but over those four games we played against them we've done exceptionally well.
"For the young group we have, it will be good experience to lean on in the years to come."
Toulon continued their remarkable run of having not lost at home in the Heineken Cup and remain favourites to lift this year's trophy in Cardiff.
Coach Pierre Mignoni said: "The qualification was obviously important that's why we wanted a big win but what's important is how the boys behave out there.
"We saw an interesting first half, but the players never really let loose, there were some nerves but as soon as we scored in the second half we were a whole other team, that was amazing to watch.
"The players expressed themselves and showed their talent. We were anxious to get the bonus point until the very end.
"Now we're qualified we still need to be in the best pool leaders to get a home quarter-final."