Williams staying in Wales
Shane Williams, who had been linked with a move to French club rugby, has signed a new contract with the Ospreys.
Last Updated: 22/04/11 7:07pm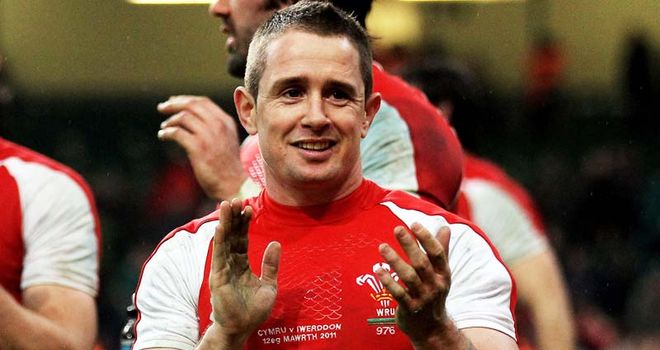 Shane Williams has pledged his future to the Ospreys by signing a new two-year contract.
The decision by the Wales international to extend his stay with the Magners League side ends speculation about a possible move to French club rugby.
Rather than heading to the Top 14 like club colleagues James Hook and Lee Byrne, Williams has instesad followed in the footsteps of team-mate Alun-Wyn Jones in opting to extend his stay with the Swansea-based side.
"I never wanted to go anywhere else, and I am delighted to have finalised everything now," he said.
"You always get a lot of speculation at this time of year. You expect that, and you are prepared for it as players.
"When your contract is up for renewal, you find yourself reading a lot of speculation and things that you are supposed to have said that you haven't, so as players you don't take any notice of it. I just want to play rugby.
"It's been a long time finalising things, but I always wanted to stay at the Ospreys, and the Ospreys always wanted me to stay. I am glad that it's all sorted now."
Immense talent
Ospreys head coach Sean Holley is delighted to be hanging on to an "immense talent" like Williams, who has strongly hinted that he will quit international rugby following next year's World Cup.
"Knowing Shane as I do, and how passionate he is about this region, you'd like to think (a new contract) was never in doubt," he said.
"However, knowing Shane's undoubted talent, it should be no surprise to anyone if there was strong interest elsewhere for his services, which makes it even more satisfying that we have retained his services for another two years - the remainder of his career.
"This is the eighth season that I have worked with Shane, and he still does things on the pitch that amaze everyone around him - coaches, players and fans alike.
"As a coach, you would like to take credit for some of the things he does on a rugby field, but Shane is one of those players where it is a natural, immense, talent that he has."
Williams is Wales' record tryscorer with 53 Test touchdowns and has also toured twice with the British and Irish Lions.