Ospreys prop Duncan Jones signs new two-year deal
Wales prop Duncan Jones has signed a two-year deal extension to his contract with the Ospreys.
Last Updated: 19/03/13 8:46am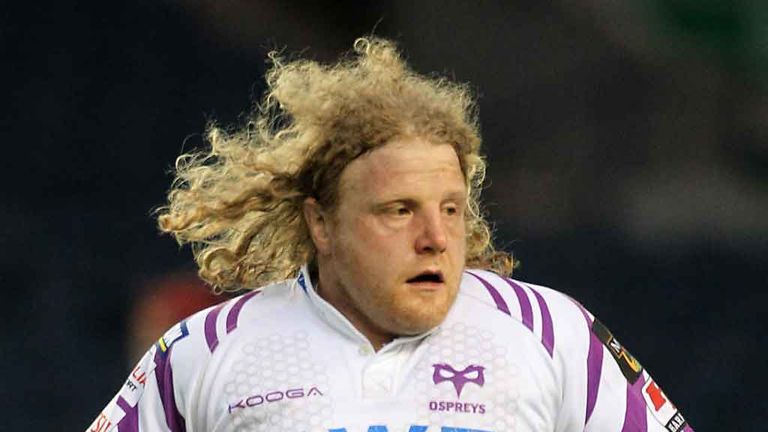 Jones has been a mainstay of the region for a decade, and is third on the all-time Ospreys appearances list.
"I'm delighted to have sorted out the next couple of years, "Jones told the Ospreys website.
"This is my home region and I've always enjoyed playing here. Since the very first day of the Ospreys we've always been faced with challenges, and it's the sign of a progressive organisation that we've always responded in the right way and used those challenges to evolve.
"I think we are at the start of another new challenge here, right now. A lot of the faces have changed and I think it is an exciting time.
"We've got a lot of youngsters starting to make their mark and I'm pleased to be around to help in whatever way I can to help keep the Ospreys at the top.
"I haven't signed for two years just to make up the numbers though. I realise that Ryan Bevington is playing very well but I intend fighting him all the way for the shirt over the next two years."
Andy Lloyd, the Ospreys' Rugby Operations manager, said: "Duncan has been outstanding for the Ospreys since day one. He has a huge desire to represent the Ospreys and he still considers it an honour to do so, even after 10 years, which is an example to any young players coming through the ranks.
"It's great to have people like Duncan in the environment, sharing his knowledge and setting the highest standards for both himself and the wider group.
"He does a great job in the scrum and around the field, while off the field he is fantastic working with younger boys coming through, passing on his considerable knowledge.
"His work ethic remains second to none, he is the ultimate professional who gives everything to the cause."