Wales international Andrew Bishop signs new three-year deal with Ospreys
Wales international Andrew Bishop has signed a new three-year contract with the Ospreys.
Last Updated: 04/04/13 12:26pm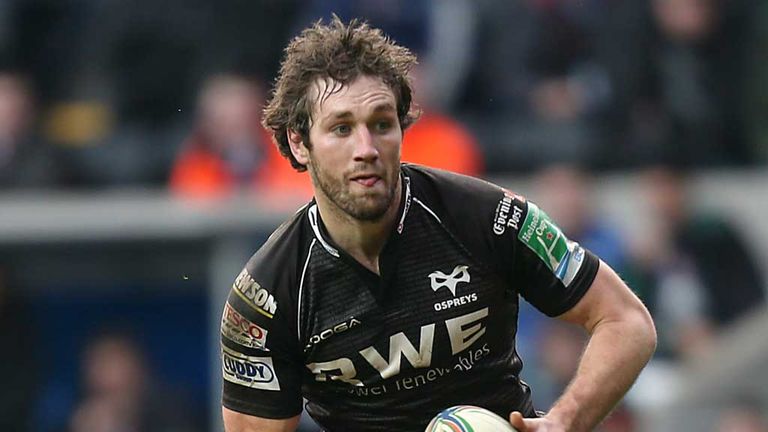 The 27-year-old, who has made 16 appearances for Wales, made his Ospreys debut in 2005 and now tops their all-time appearance list with 188.
Bishop, who is the 10th player to commit his future to the Ospreys in recent weeks, told the club's website: "I'm really happy about this.
"It's great news, I want to stay with the Ospreys which is a great place to be and is where I've played all my senior rugby.
Delighted
"When you look at the players who've come through over the last couple of years and the boys coming through now I'm really excited about the future of the Ospreys and I'm delighted that I'm going to be a part of it."
Andy Lloyd, rugby operations manager at the Ospreys, added: "Andrew epitomises everything we want in an Osprey.
"He is the ultimate professional and is a great player for the youngsters to work with and learn from as he applies himself diligently in everything he does."