Warren Gatland had to leave Shaun Edwards out of the Lions coaching team to get balance right, says Stuart Barnes
Stuart Barnes explains why Shaun Edwards was left out of Warren Gatland's Lions coaching team.
Last Updated: 12/12/12 3:21pm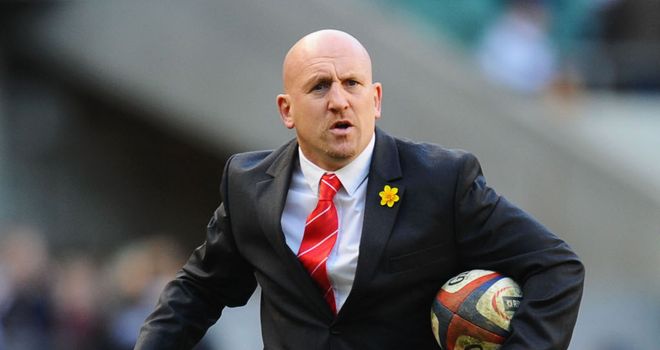 England forwards specialist Rowntree and Wales backs coach Howley were part of the 2009 Lions coaching team in South Africa.
However, ex-rugby league star and England defence coach Farrell will tour with the Lions for the first time at the expense of his Wales counter-part Edwards.
Sky Sports expert Stuart Barnes believes New Zealander Gatland - who is also Wales' Head Coach - went with Farrell to achieve a balanced coaching set-up, in terms of their national team allegiances.
"I think it is no great surprise that Shaun Edwards is not there," he told Sky Sports News.
"On a Lions tour you need people who know the importance of getting people psychologically right as well as physically. Farrell is very good at the no-nonsense stuff and is a motivater, like Edwards. But I think one of the reasons Farrell has got in is because he is not Welsh.
"If Gatland takes Edwards as well as Howely then you have a three to one coach split [in favour of Wales] and when the tour hits a difficult period sometimes the players who are not from the nations with majority coaches start to think that is what is going wrong.
"It is very important to get the balance right there."
Heaven and Earth
Barnes also said he would have done whatever he could to include Leinster coach Joe Schmidt in the coaching set-up, however he concedes having two New Zealand coaches may have upset the fragile Lions balance.
"I would have tried to move Heaven and Earth to take Joe Schmidt," said Barnes, who toured New Zealand with the Lions in 1993.
"It looks like Jonny Sexton is going to be the key playmaker for the Lions and no one has the key to Sexton's form like Schmidt.
"Anyone who saw Leinster with a few key players missing take on mighty Clermont in France and, despite losing, leave them for dead tactically, will have seen what a fine coach Schmidt is.
"There is nothing wrong with Howley, he is an outstanding coach in his own right, but I just think Joe Schmidt is exceptional.
"Gatland knows Joe very well but just as Andy Farrell not being Welsh helped him, I think the fact that Howley is Welsh gives him the continuity element to it.
"Gatland wanted the continuity in working with someone he knows and worked with very well in Rob Howley but he did not want to go overboard and that explains Andy Farrell.
"It is not just about who the best coach is but how the whole thing moulds together."
Rowntree factor
Rowntree, who toured with the Lions twice as a player and was part of Ian McGeechan's 2009 coaching set-up, will add vital experience and be invaluable to Gatland, believes Barnes.
"Rowntree just seems to get better and better - he was the only coach to come out of the England 2011 World Cup fiasco with any sort of credit," Barnes said.
"He is a very popular guy but is also a very straight talking guy. Having toured twice as a player and once as a coach Graham understands what it takes to mould a Lions team and very quickly.
"Clive Woodward, England's greatest ever coach, took over the Lions job in 2005 for the tour to New Zealand. He tried to put the English package together, but that package took a long time to come together - when the Lions tried to do that it fell apart.
"You need that intrinsic understanding of what it needs to make the Lions successful: do the basics well, motivate players and keep it simple and strip the elements away. Rowntree, in particular, understands that."