Will Greenwood says that England's strong team ethos got them across the line against Australia
Will Greenwood says that England's strong team ethos got them across the line against Australia.
Last Updated: 04/11/13 9:21am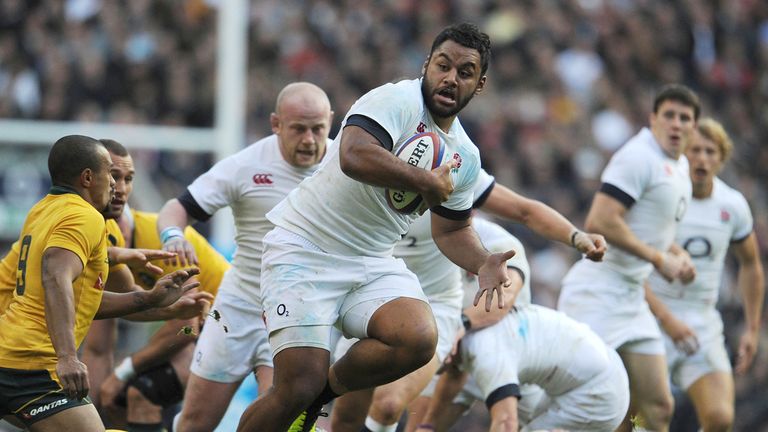 "England know it was not perfect and they have admitted to that but that Monday morning meeting will be easier now that they have that W in the ledger," said Greenwood.
"They have things to work on - the line-out was wobbly and in the first half the Aussies first phase moves had England snatching a little bit. But this team have this ability to fight and scrap for each other.
"Mike Brown got man-of-the-match but I thought Billy Vunipola was outstanding, Joe Launchbury too - they just started hitting things. That desire to scrap for each other means that you can win when you don't tick every box."
Pat Sanderson agrees: "Today shows just how good the culture in the England camp is. This result was born out of the qualities that Stuart Lancaster is trying to instil which are trust, discipline and hard work - they depended on that and it came through for them.
"Robshaw is the guy who has represented those core values for England best over the last year and - rightly so - Lancaster is standing by him. Whether he is the best No.7 is irrelevant because right now he is the best man to lead England.
"Compared to this time last year it is progress and it is what Lancaster wants. If they make the same progress next year then they will be in a fantastic position heading into the World Cup.
"It was a little bit scrappy but there will be some smiling faces in the change room."
There will be no smiling face in Australia's change room and Michael Lynagh was bitterly disappointed with the way the Wallabies played in the second half after they finished the first so well.
"Their confidence took a knock with that loss," said Lynagh. "It was a disappointing second half from Australia. In the first half they seemed to get a little bit of control after a poor start. But then to not score any points in the second half and have 14 scored against you is a big knock for them.
"The England breakdown was really strong today - much better than it was last year and they really cleaned Australia out. That allowed them to get on the front foot in defence as well - their line speed was very good too. They really closed key players like Michael Hooper and Israel Folau down and did not allow them much space at all.
"Will Genia did not have a good game today - he was pressured and where were his forwards to protect him? They were getting smashed by the England players.
"I don't like to harp on it but there was one decision there by the touch judge over by the far side," added Lynagh. "Mike Brown was out and it should have been a line-out five yards from the England line. What happened then is England go down the other end and they score a try. That was the turning point of the game."
Sanderson says that the fact Australia allowed that decision to affect them tells you exactly where they are mentally: "It is small margins but I think that just shows the fragility of this Australian side at the moment; that one decision can swing the momentum and they cannot get back into the game."
Changes for Argentina?
Next up for England is Argentina and Greenwood and Sanderson agree that Stuart Lancaster has some big decisions to make before that game.
"Billy Twelvetrees did not fire and he got dragged off for a No.10 to replace him," explained Greenwood.
"Flood at No.12 is not going to get England going forward. So what does Lancaster do? Does he give Twelvetrees another crack or does he drag Luther Burrell in from Northampton?"
Sanderson says that there was a difference in the way England played when some changes to key positions and that would have given Lancaster food for thought.
"I think they have learnt a bit about the bench and I think we shall see some of them start next week. Your spine is so important - your 2, 8, 9, 10 and 15 is so important and there was a big difference when two of these were changed Dylan Hartley came on and made a difference, Arguably David Wilson made a difference and Ben Youngs at nine as well."