Will Greenwood picks his moments from round 4 of the Heineken Cup
Saints' revival, JJ Hanrahan and Ulster emerging from the mist made Will Greenwood's picks.
Last Updated: 19/12/13 1:32pm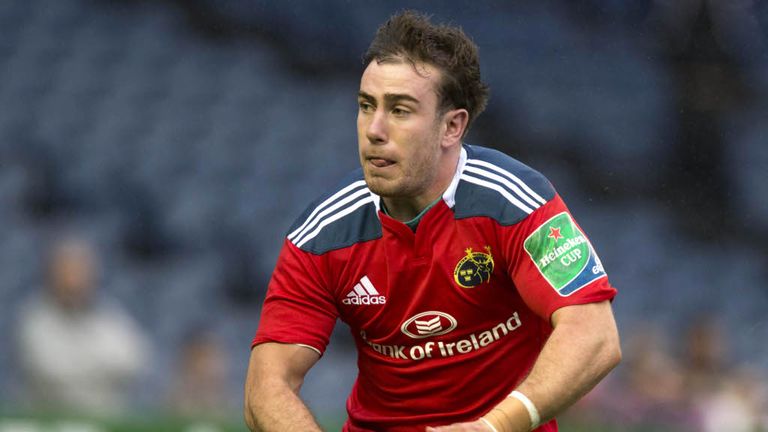 A week is a long time in sport. After Northampton were beaten by 33 points on their home patch they went over to Leinster more or less written off. However they pulled one heck of a performance out of the bag and are alive and kicking in the Heineken Cup.
Player of the week: JJ Hanrahan
This started off as one of the worst backline moves possible! Munster's Heineken Cup is on the line and they play like that? They survived though and got it going again and finally Hanrahan appeared like a knight in shining armour and says 'this is how you do it' and goes on to score one of the great individual tries. In terms of importance for Munster's Heineken Cup hopes, that try was massive.
Try of the week: Goneva's try for Leicester
It looked like Leicester had blown their chance after Ryan Lamb kicked the ball away when the Tigers were on the attack. However Leicester did not panic and showed a lot of commitment and passion to keep up the momentum to get back into the strike zone. They salvaged the victory when Vereniki Goneva went over and had the presence of mind not to touch down in the corner but went around to make the conversion easier for Lamb. Lamb duly converted for a 15-14 win for Leicester.
Moment of the week: Ulster's bonus point in the fog
Treviso is a tricky place to go and play and many a side have slipped on the Treviso banana skin. The dense fog made this game difficult to watch and play but somehow Ulster emerged from the mist to record a solid bonus point win.
Villain of the week: Montpellier's defence
The fact that Montpellier's scramble defence did not get across to stop Goneva from scoring is bad enough but then to let him get around to make the conversion easier was even worse.