Warren Gatland confident about Lions tour despite underwhelming autumn results
Warren Gatland insists there are reasons for optimism about next year's Lions tour despite a poor autumn series.
Last Updated: 28/11/12 7:00pm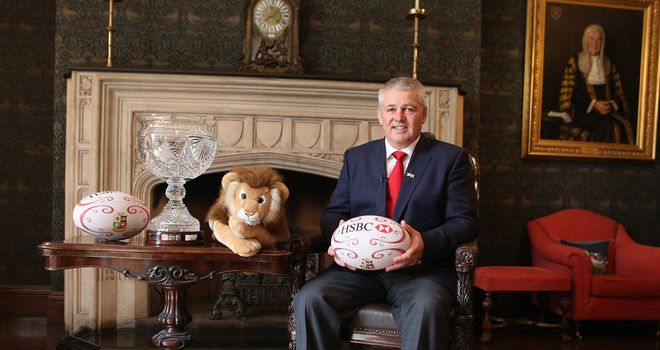 Bar Ireland's thumping of Argentina, none of the four Lions countries have beaten one of the teams from the Rugby Championship.
However, Gatland says he has seen enough talent to believe the Lions can score a series win over Australia for the first time since 1989.
"A lot of us are disappointed with the autumn but it's a reminder that the southern hemisphere teams have come out of a pretty tough tournament and they've been together a long time," said Gatland.
"It's also a reminder of the intensity they play at week in, week out. It just takes us a little bit of time to cope with that.
"That is a struggle that will be the challenge with the Lions: the first time the team is going to be together is getting on the plane.
"Those first three or four weeks together are going to be key in not getting too hung up on results in those warm up games leading into the first Test.
"It's going to be about looking at combinations, giving everyone the guarantee they will get a start in those first three games and trying to make the players feel like they have put themselves in the shop window.
"What I am still excited about is the potential that a Lions team has."
Impressed
Gatland was particularly impressed by the manner of Ireland's 46-24 mauling of Argentina, despite missing a host of key players.
"Ireland have looked pretty strong," said Gatland, who coached Ireland between 1998 and 2001.
"I thought they were really good in the first half against South Africa. They were disappointing in the second half but then they've kicked on and improved.
"The pleasing thing about Ireland last week was that they went out and played rugby. They got the ball into Craig Gilroy's hands, which was great, and then you saw the experience of someone like Tommy Bowe as well - he was outstanding.
"It was the first time really that they'd coped without some of the guys who've been around there for a long time, the O'Driscolls and the O'Connells.
"They've been the icons of the team and they've seemed to struggle when their presence hasn't been there. But they looked comfortable without that experience, which was pleasing."