Australia heads for club v country row ahead of this year's Lions tour
Australian rugby is heading for a clubs v country row ahead of this summer's Lions tour.
Last Updated: 25/02/13 10:43am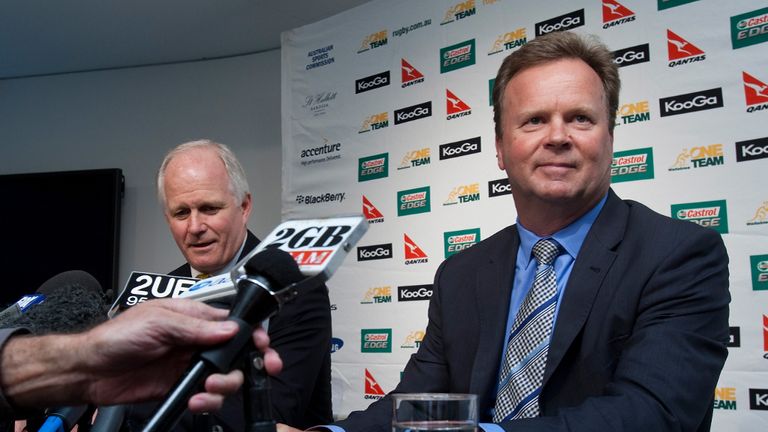 In a move that is bound to upset the country's five franchises, Australian Rugby Union chief Bill Pulver has confirmed he wants the Wallabies' players to be pulled away from their Super Rugby duties a full three weeks before the first Test in Brisbane on June 22.
"Clearly (Australia coach) Robbie Deans is going to get all the support he needs in terms of getting that group together, ideally three weeks ahead of that first game," Pulver said.
"I've got to get back and speak with the various Super Rugby franchises over the next couple of days but we'll be getting an announcement out imminently.
"I'm not sure that we'll get a consensus view - clearly they want to have their players available for every Super Rugby game.
"But my priority is that Robbie has the right preparation in order to make sure we beat the Lions."
Asked if he would be willing to make exceptions to the rule if a franchise is facing a season-defining encounter, Pulver replied: "That's something that we would review at the time.
"It's really difficult to predict what the situation is going to be in Super Rugby at that stage so we will assess those on their merits at the time."
Deans says he has been left in no doubt about the importance of preparation by Rod Macqueen, who was Australia coach when the Wallabies beat the Lions 2-1 in 2001 after losing the opening Test match.
"Obviously preparation is key - you've only got to listen to Rod Macqueen," Deans said. "We were fortunate enough that Rod came in and spoke to us and he spoke about the fact that their preparation for the first Test in 2001 was negligent essentially, it was insufficient and hence the outcome.
"We've got to make the most of what we get and we've got to make it work."