Robbie Deans defends his decision to take Australia to a three-week training camp
Robbie Deans has defended his decision to take his Wallabies squad to a three-week training camp.
Last Updated: 07/03/13 8:31am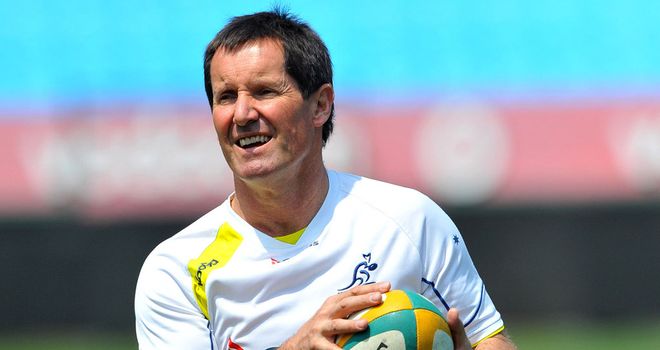 Deans' decision means his 25-man squad will be off limits to their Super Rugby franchises in the build-up to the 22 June first Test in Brisbane.
While the Wallabies will come together on 2 June, the Lions will play three matches in that time on their tour.
Deans admits he would have preferred to have one warm-up match during the camp, like Rod Macqueen's 2001 team who played New Zealand Maori before a 2-1 series win against the Lions.
Preparation
"You go back to 2001 and the Wallabies had similar time but with a game, so it was obviously a more complete prep, and they got spanked in the first Test," Deans said.
"Rod Macqueen, who spoke with us recently, quite openly conceded that the preparation wasn't adequate, and he's genuinely concerned by what we're confronted with.
"There's no doubt the Lions will have a huge advantage in terms of entering the series."