Graham Rowntree expects high England representation in Lions squad
Graham Rowntree believes England will still be well represented in the Lions squad for Australia.
Last Updated: 19/03/13 5:57pm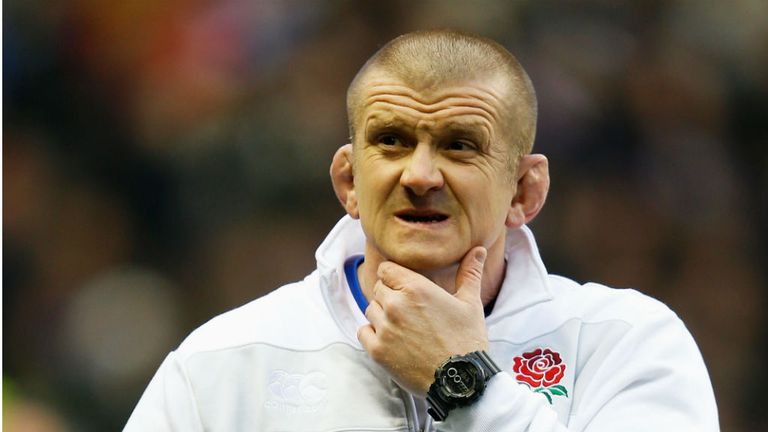 Rowntree, the England forwards coach, will join up with Lions boss Warren Gatland and backs coach Rob Howley for a selection meeting on Wednesday, though the squad will not be announced until the end of April.
Rowntree believes many of England's candidates had already done enough to book their places before the rout in Cardiff, though he concedes there will be more Welshmen on the plane.
"Going into that last game a lot of our guys already had a lot of credit in the bank in terms of performances," he said.
"But what you can say about that last game is that there were more Lions on the field wearing a Wales shirt rather than an England one, but we'll just have to wait for selection.
"I believe we'll put out as strong a Lions squad as we've ever been able to. I'm confident of that."
Chastening
Rowntree admits the Millennium Stadium defeat was a chastening one.
"Three days on and my mood's not that much better. It was a frustrating night for us and that's not to take anything away from Wales, it was their best performance for a while," Rowntree said.
"The atmosphere was tremendous and that alone was a real learning experience for our guys. We need to learn to deal with pressure.
"But one thing this group has shown from the last 15 months is that we do learn from our mistakes.
"As a coach the first thing you ask yourself after a defeat like that is would I have done anything differently in the build-up?
"Collectively our preparations were as good as they could have been, given it was a six-day turnaround. We're happy with the mindset of the players before, it's just about how we dealt with the pressures of the game.
"There are still a few positions we need to look at in terms of the layers of depth we have, but overall we've found the group we want to move forward with until the 2015 World Cup."