Sir Ian McGeechan bemoans gruelling Lions schedule
Former British and Irish Lions coach Sir Ian McGeechan has criticised the 2013 schedule claiming it is "short-sighted".
Last Updated: 26/04/13 1:34pm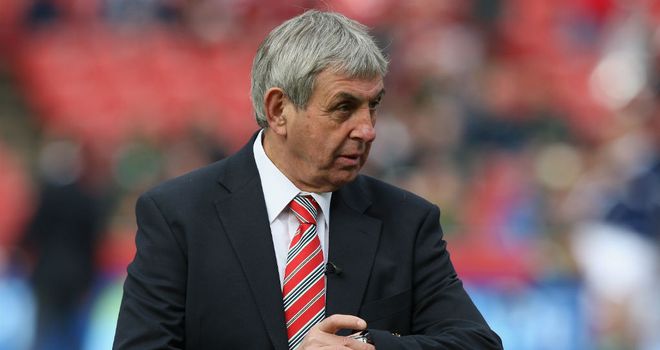 McGeechan, who has led four Lions tours, believes his successor Warren Gatland has been left hampered with little respite at the end of the domestic season before his squad depart for Australia.
Following his final tour in South Africa four years ago McGeechan recommended a longer break between the culmination of the club season and the squad coming together.
Instead Gatland has been afforded even less time than the Scot with the finals of the Aviva Premiership and RaboDirect Pro12 falling on May 25 with the Lions squad meeting the next day to board a flight less than 24 hours later.
"It is short-sighted and unfair," 66-year-old McGeechan said.
"They could have had a couple of midweek domestic matches during the season and finished a week earlier.
"It's extremely disappointing that they did not take up on that."
Unfair
McGeehan recognises restrictions are guaranteed when organising a Lions tour but believes the 2013 schedule puts coach Gatland in a compromising position.
"They have to be big enough to do these things properly, the Lions is the biggest thing in a player's mind," he added.
"There will always be time constraints but give Warren a week before departure, that would not be perfect but it would be fair.
"He faces an even bigger challenge in that regard than I did in 2009. Does he leave with one hand tied behind his back? Yes, I believe he does."