Tour manager Andy Irvine warns Lions squad to follow strict social media protocol
British and Irish Lions players will be issued with strict social media guidelines by tour manager Andy Irvine.
Last Updated: 01/05/13 9:31am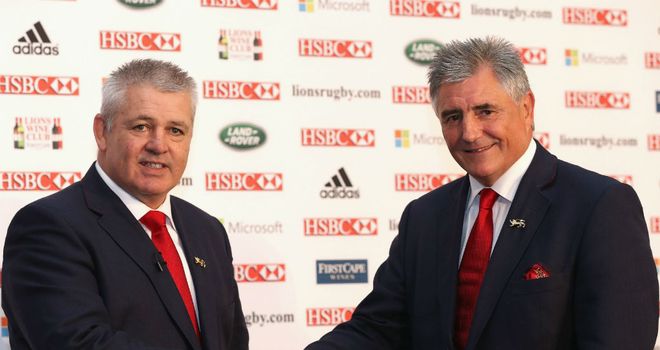 The Scot confirmed that the squad will be permitted to use the likes of Twitter and Facebook, but he has warned of the possible hazards of players damaging their reputations with ill-advised comments.
"Social media these days, you can make a mistake and it can be around the world in seconds. We do have a protocol we will be following," Irvine said.
"It's not as if we are headmasters and telling kids what to do. There will be an opportunity for the players to look at the protocol and accept it and understand it.
"It takes years to build up a good reputation, but you can lose it in seconds. We are alert to that."
Irvine is also confident that the lack of controversial characters in the 37-man squad means there will be no disciplinary issues over the duration of the 10-match tour.
"In the modern game, selection is not just an art form, it's a science. The detail these guys (coaches) go into is really incredible," he added.
"The only area I might have interfered in is if they had picked a controversial character that would have been a risk or a damage to the tour in a personality sense, or someone who was so high profile there would be a media circus following them.
"That never arose, and it didn't even look like it would this time. You have got to have a good set of tourists, a good set of guys, and I am very confident there is not one on the tour who comes even close to being a concern."
Watch the every Lions game live and exclusive only on Sky Sports. To sign up or upgrade click here