Jonny Wilkinson: Priority lies with Toulon after rejecting Lions offer
Jonny Wilkinson has confirmed he turned down a place in the Lions squad because his priority lies with Toulon.
Last Updated: 01/05/13 4:08pm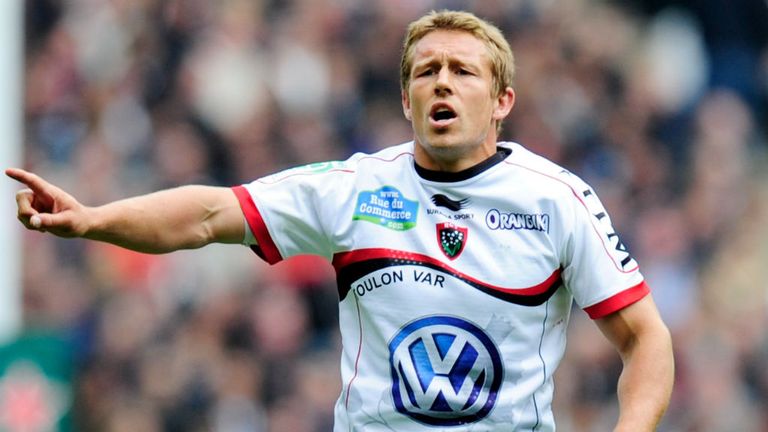 Lions coach Warren Gatland telephoned fly-half Wilkinson on Monday to offer him a place on the summer tour of Australia, but the 33-year-old former England international said he was unavailable.
Gatland wants all his players available for the opening tour match against the Barbarians in Hong Kong on June 1, the same day as the French Top 14 final.
"It was a hugely proud moment for me to be called by Warren Gatland, to be told that they were thinking of me in this way," Wilkinson told The Times.
"I was phenomenally proud to be considered for the Lions, so it's very disappointing that I'm unavailable.
"If Toulon manage to get through to the final of the Top 14, my absolute priority lies with them and helping to get the best out of a team that has been so good to me for so long.
"It is, after all, these guys who have got me to the stage where I could even be considered for the Lions."
Wilkinson may require a second groin operation in the summer after undergoing an initial procedure in January and he told Gatland he was physically not able to cope with a full seven-week tour.
But the Lions are only taking two fly-halves and the former Newcastle back has not ruled out taking part in his third Lions tour as an injury replacement, should anything happen to Jonathan Sexton or Owen Farrell.
"I told him where I am at the moment, that there's a bit of day-to-day management where my body is concerned," Wilkinson said.
"I'll see how I am at the end of the club season and if Warren needs me and I am able to get involved, that would be fabulous."