Graham Rowntree: Chris Robshaw a likely reserve for Lions tour
Chris Robshaw will be one of the first names on the Lions reserve list, according to forwards coach Graham Rowntree.
Last Updated: 02/05/13 9:48am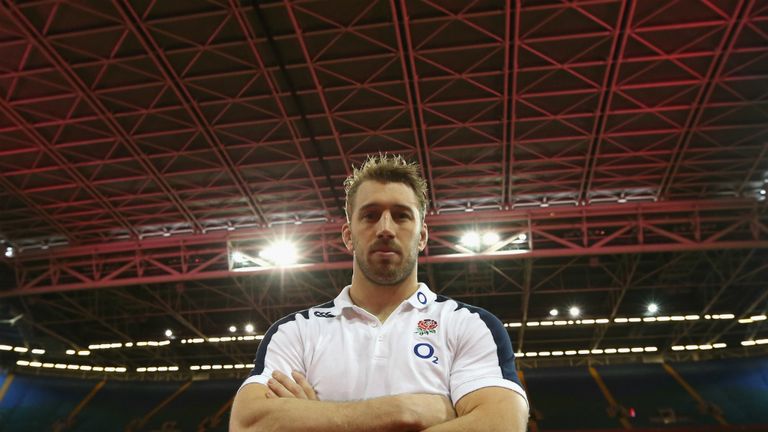 Robshaw was left out of the touring squad announced on Tuesday by Lions boss Warren Gatland, despite leading England to second place in the Six Nations.
He had been one of the top candidates to be captain of the tourists in Australia, but in the end missed out altogether.
Gatland is yet to officially name his reserves, but Rowntree said that in the event a flanker is hurt, the Harlequins star is likely to be on the plane.
"He was upset and quite rightly so, he's been exceptional for England," Rowntree said.
"There's going to be injuries and Chris will be one of the first names we turn to. He's desperately unlucky."
Jonny Wilkinson could also be called up in the event of an injury to either Jonanthan Sexton or Owen Farrell, though the former England man insists he will not be available until later in the tour.
"We'll consider that as when we need to with injuries," added Rowntree.
"People talk about our reserve list but we'll deal with that with each instance, seeing who is available and who is in form around the world.
"It gives us enough time to work out who we want to start in the Test, and give them enough time to work out how to navigate this Lions team around the field.
"We've not left it (Wilkinson's spot) vacant, we think we've got cover there for an emergency 10."Gatland's selection has been criticised in Australia as being one-dimensional but Rowntree denied that.
"We want a balance of size and power," he said.
"We want to play different games, a power game and quick game. I think the squad represents that nicely.
"You can't put all your eggs in one basket with one style. That's why it was so hard to pick the squad because we've been trying to get the balance right."
Watch the every Lions game live and exclusive only on Sky Sports. To sign up or upgrade click here