Sean Maitland excited after linking up with British and Irish Lions squad
Sean Maitland cannot wait for the British and Irish Lions tour to begin to link up with Warren Gatland's squad.
Last Updated: 13/05/13 1:01pm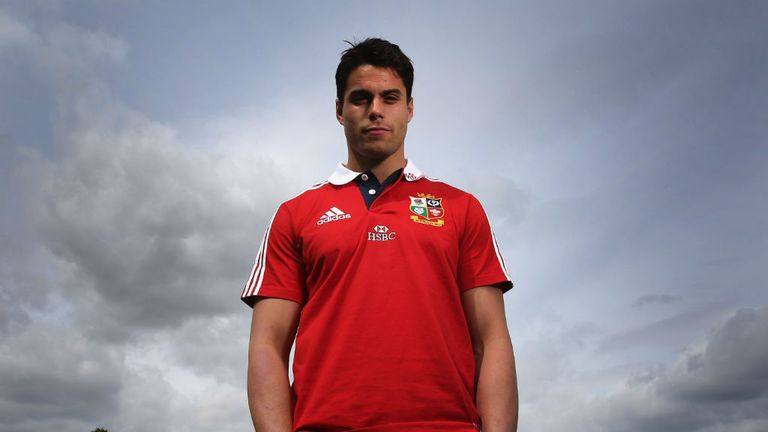 The 24-year-old has joined the squad for medicals in London and the Glasgow and Scotland man has been blown away by the talent of his new team-mates.
Maitland never dreamed he would be here six months ago and he is now looking forward to winning the starting job when the first Test against Australia kicks-off in June.
"It's awesome. Six months ago who would have thought that I'd be here in a Lions polo and being surrounded by all these great men," he told Sky Sports. "It's just crazy how it's all worked out.
"I've been like a little boy in a candy shop. The amount of gear we've got is absolutely crazy. I've only been here for half an hour so there's more to come and I can't wait.
Chance
"There's five games before the first Test so everyone has got a chance. Everyone has got a shot. I think for me just to be myself, having a good time and just trying to prove myself and have some fun."
Maitland could line up against Quade Cooper next month and he believes his cousin's form will make it virtually impossible for head coach Robbie Deans to ignore his talent.
"He's playing absolutely outstanding for the Reds. He's running the show. It won't be long until he's back in the mix," he continued. "I'm sure Robbie can't ignore him for too long.
"He's been very supportive. It's probably been my most asked question. It's all good. There's family love. It'll be good to catch up with him."
Watch the every Lions game live and exclusive only on Sky Sports. To sign up or upgrade click here