Toulon fly-half Jonny Wilkinson vows to be ready if injuries strike Lions squad
Jonny Wilkinson has vowed to do everything he can to be ready to answer an injury SOS from the British and Irish Lions.
Last Updated: 21/05/13 4:45pm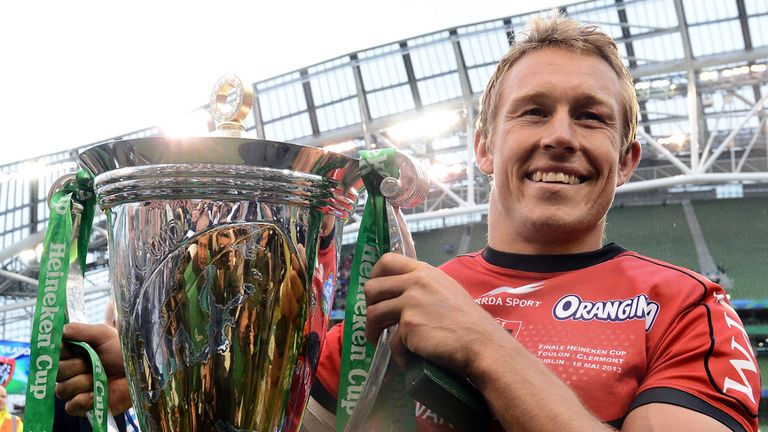 Wilkinson is playing some of the best rugby of his career and he was named European player of the year after captaining Toulon to their Heineken Cup triumph.
Toulon play Toulouse in the French Top 14 semi-final on Friday, with the final on June 1, the same day as the Lions play the Barbarians in Hong Kong.
"I appreciate that everyone needs to be together (on the flight) and I certainly can't guarantee that," Wilkinson said.
"I've been asked if I'll be an injury replacement. I've said 'quite happily. Let me get to the end of the season and see if I'm not the one who needs replacing, rather than the one who goes out there'.
Happy
"I can't guarantee the state I'll be in. The body is getting to the state where I'm trying to stay (at this level).
"I'm happy to give it all I've got. If I can physically front up to being there if there is an injury, then great. If not, then they're not losing much."
Wilkinson believes now is the perfect time for Jonathan Sexton and Owen Farrell to step into the limelight as the Lions look for a first series success in 16 years.
"There are guys showing the way forward and the Lions is like that," he added. "It's been said that it will be a step backwards if they take me and as a proud sportsman you always disagree with that because you always believe you can add something.
"I do like to see the likes of Owen Farrell and Jonny Sexton. He is a damned good player. All credit to them to crack into that tour."
Watch every Lions game live and exclusive only on Sky Sports. To sign up or upgrade click here