Warren Gatland knows what it is like to play against the British and Lions
Warren Gatland says he will put his experience of playing against the British and Lions to good use this summer.
Last Updated: 21/05/13 9:19pm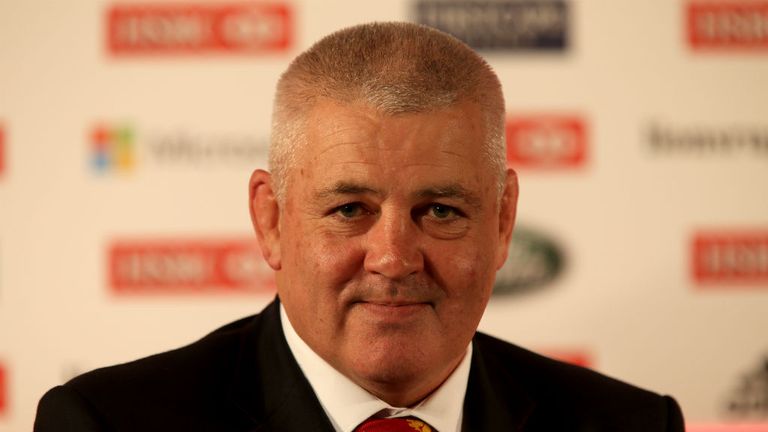 Gatland played for Waikato and scored a try against the Lions in 1993 in a 38-10 victory at Rugby Park in Hamilton.
He will now use the experience to help as the Lions prepare for this summer's 10-match tour, which opens with a fixture against the Barbarians in Hong Kong on June 1.
He told Sky Sports: "I was lucky enough to play against the Lions and so I try and bring a little bit of a different perspective sometimes because everyone talks about what it's like to be a Lion and be selected and how special it is to be a player and part of the coaching and management team and that's wonderful.
"But having played against the Lions, I know what it's like to be on the other side and for me, 1993 playing for Waikato against the Lions, we were one of the top sides in New Zealand at that time.
"It was a Wednesday afternoon, there was 35,000 people in the stadium, and as a team I know we were bouncing off the walls because you know the Lions tour New Zealand, Australia and South Africa every 12 years.
"There was no-one in that room who was going to get a chance to ever play against the Lions again unless you was selected in the Test side but this was the Wednesday before the last Test and so I just know how motivated we were as a team and as players.
"It was an incredible atmosphere, a great crowd and unfortunately for the Lions, we won the game well."
He added: "When you are playing against the Lions, its rugby on another level and it was very special.
"And I said it's the ultimate test for any rugby player, whether you're playing for the Lions or playing against the Lions."
Watch every Lions game live and exclusive only on Sky Sports. To sign up or upgrade click here